---
CURRENT UPDATE

TRAVEL AS AN INTERFAITH ACT
---
Turkey, Azerbaijan, Georgia, Lebanon & Cyprus - 2018

---
Embrace Foundation is a non-profit,
educational foundation set up to create
better understanding between people of
different religions, cultures, traditions and
world philosophies.

Embrace Foundation works to bring leaders
and scholars of world-wide religions,
cultures and philosophies together by
sponsoring forums, seminars, lectures and
developing an international exchange
program. Embrace Foundation is particularly
concerned with reaching the world public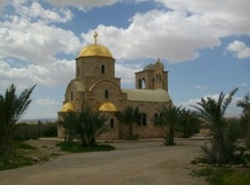 Donations
Embrace Foundation is an all volunteer
organization. All donations go directly to
programs.

Embrace Foundation does not and has
never given permission to any outside
organization to solicit or receive
contributions on our behalf.

All donations should be made to Embrace
Foundation only via Paypal or by mail. All
donations are tax deductible. A receipt will
be emailed to you. Please click on the Pay
Pal link below to Donate.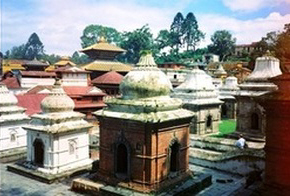 Travel As An Interfaith Act
Embrace encourages all who can do so, to
learn about other traditions and cultures by
traveling as "Grassroots Diplomats." We
hope that people every where become life
long students of our world-wide humanity.

" In every man there is something wherein I
may learn of him, and in that I am his pupil."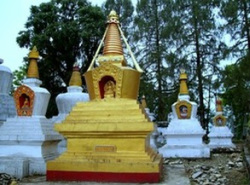 Embrace Humanity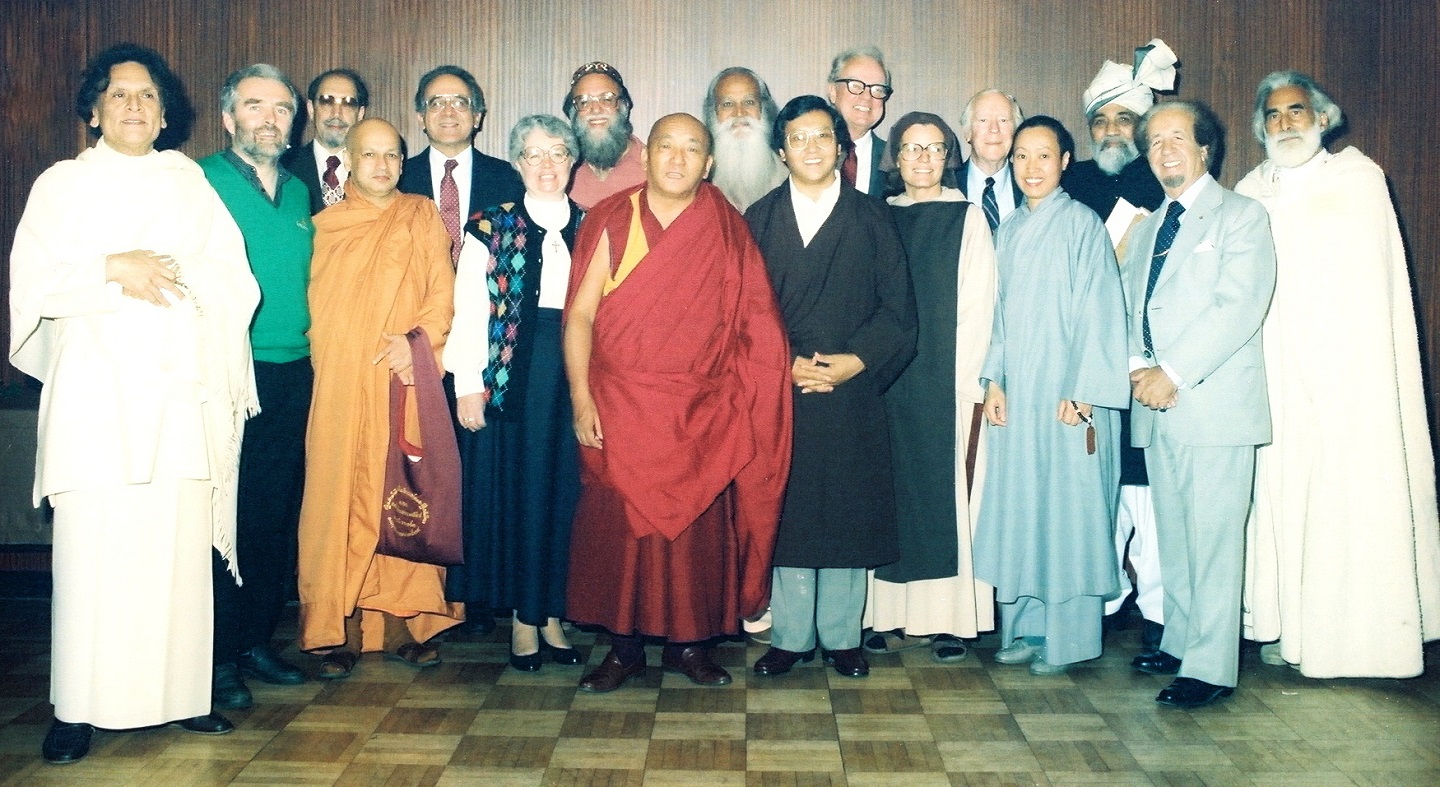 ---
Great Visions - TV
Guests are: Swami Satchidananda &
the Rt. Reverend Dean Parks Morton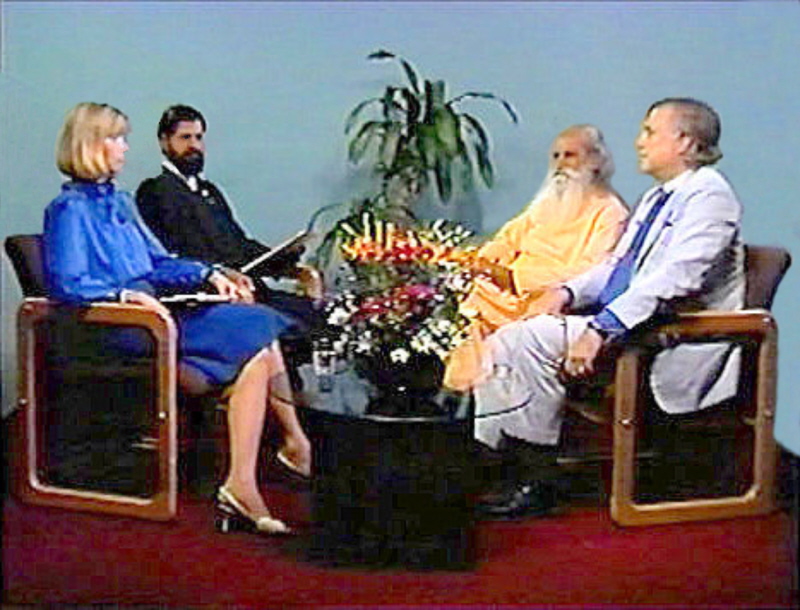 Embrace Archives
Limited Editions Gallery
Umrah - Jordan
Embrace Sacred Places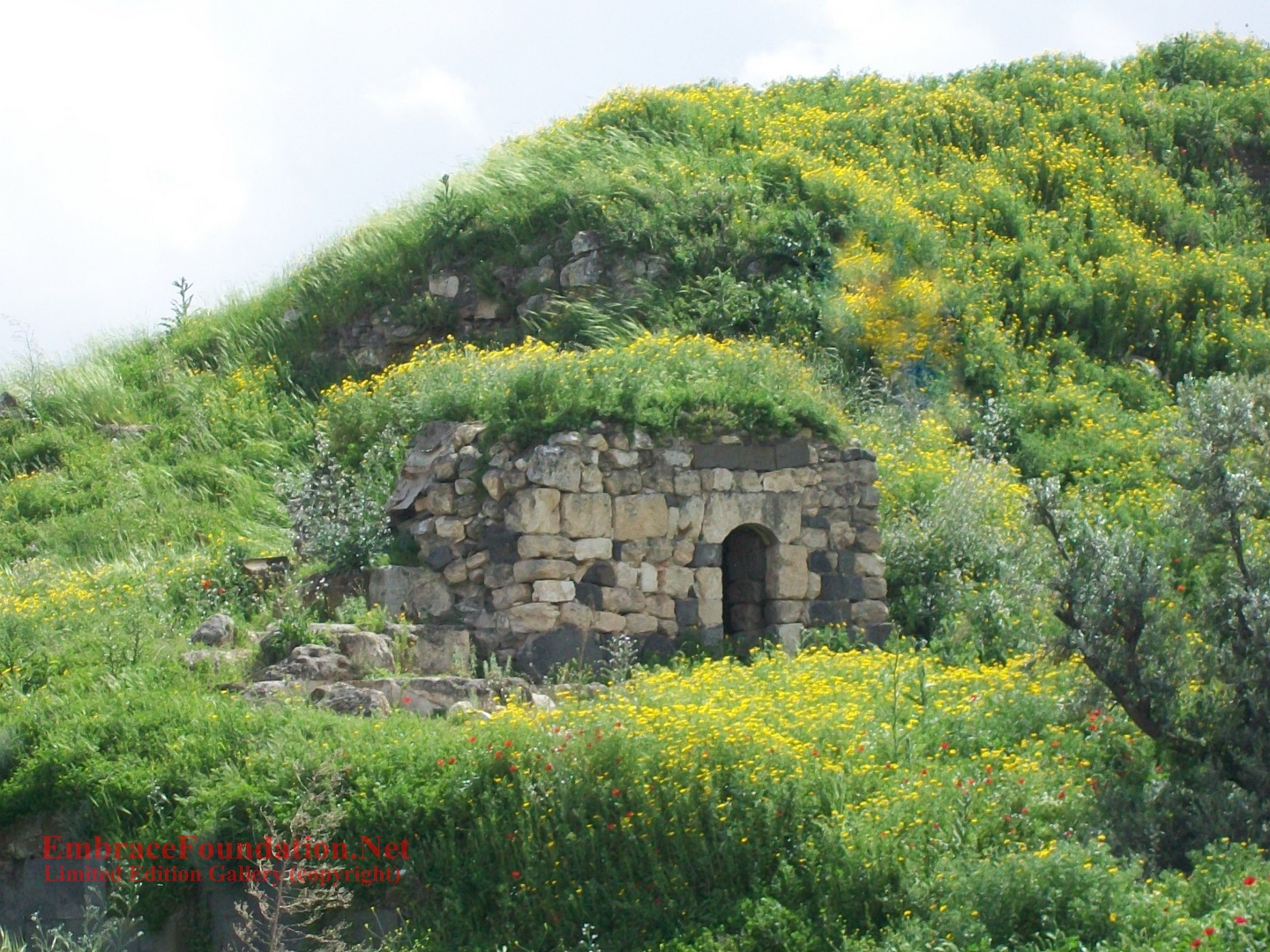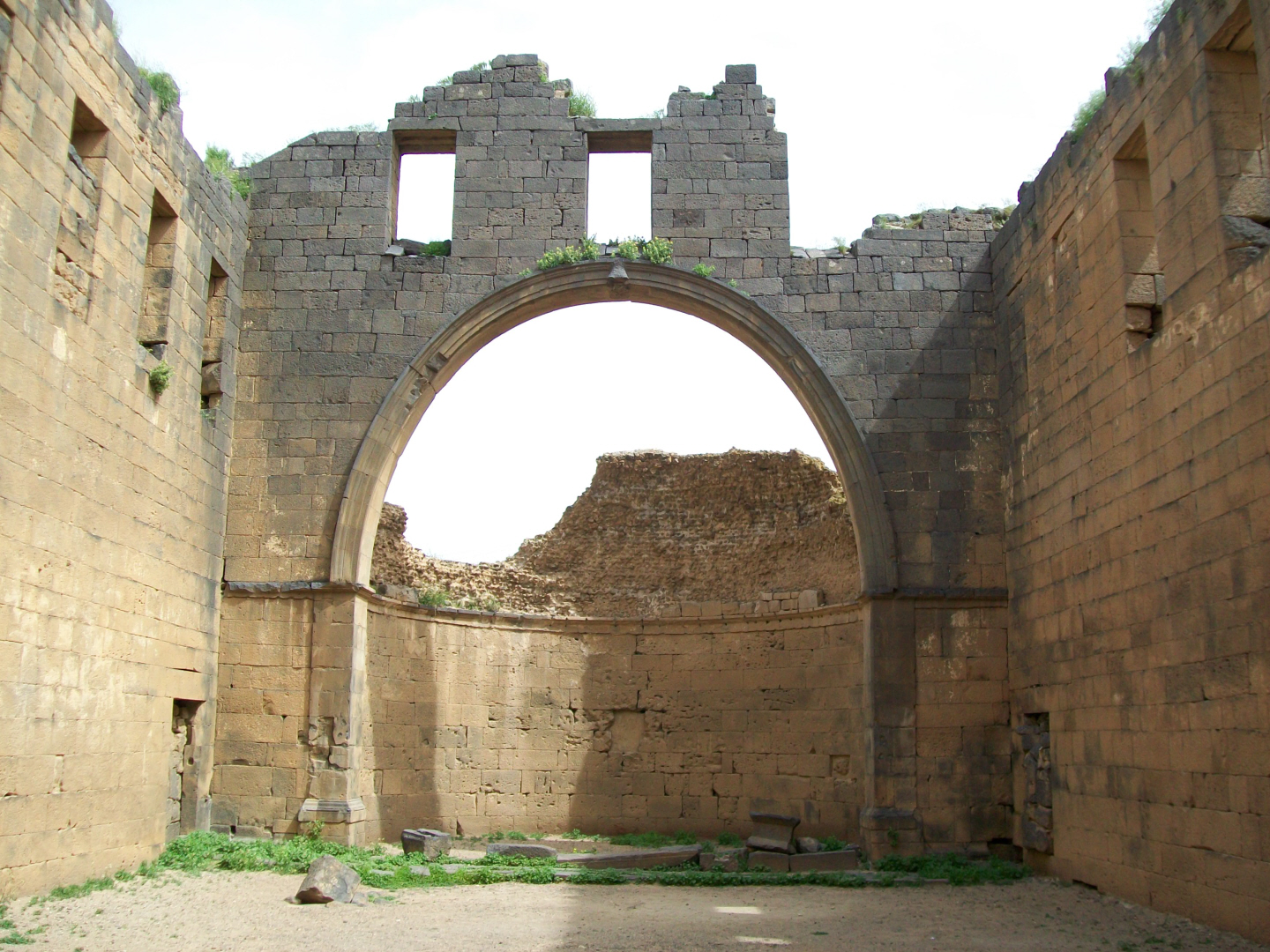 Monastery of Bahira - Syria
Embrace Foundation Universal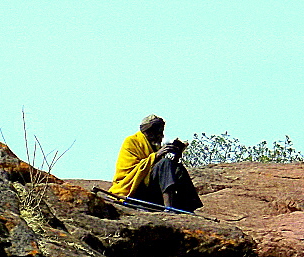 Monk Reading - Ethiopia
Thank you for making a donation.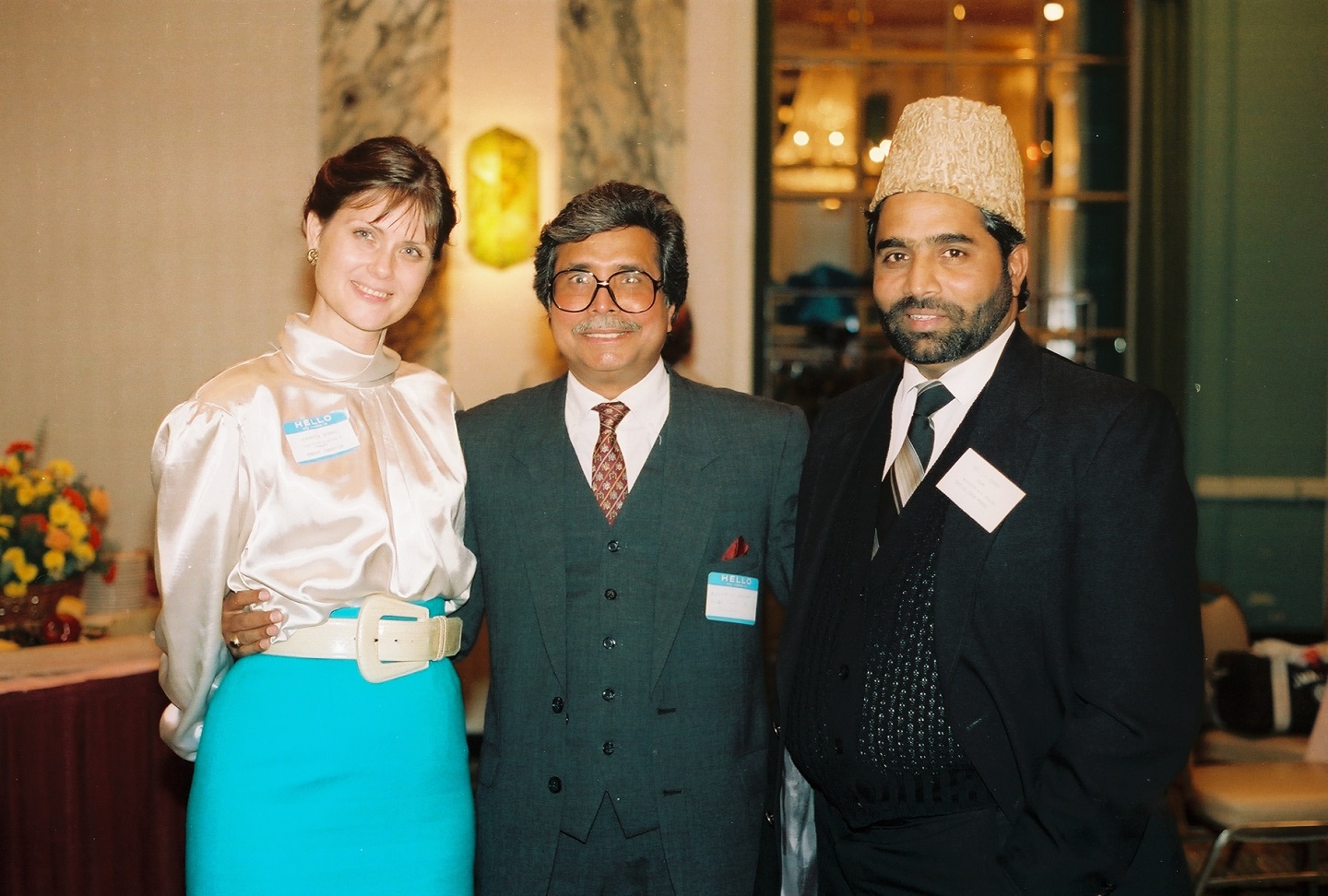 Virginia (Embrace), Dr.Anwar Barkat (World Council of Churches, UN) & Imam I.H. Kauser
Embrace Archives
Great Visions TV
Anne-Stuart & Ajata (Hosts), with Rabbi Gelberman & Dr.Jayaraman
Anne-Stuart & Ajata (Hosts), with Rabbi Carlebach & Imam Kauser
Ancient Zoroastrian (Parsi) Fire Temple, Suraxani - Azerbaijan
Father Taking His Baby to Visit
Mir Movsum Aga -Azerbaijan
Saudi people love Azerbaijan and they also love visiting Georgia, as do large numbers of Iranians. Will the grassroots people bridge the dissension and divisive propaganda that their governments have constantly sown? We are told that many Iranians are buying a great deal of real estate in Georgia. Guess what? Iranians are wealthy. Westerners don't know that do they? We asked an Iranian Kurd, how can Iranians be so wealthy? He said, "I know, we really are. I wish we weren't but we are." Ajata and Virginia said "How?" He said, "Almost all Iranians work hard for some small business, they save all their money and then they reinvest it, and keep saving and reinvesting (in their business.) So, there you've heard it. Iranians are not suffering (fortunately) under U.S. imposed sanctions. They work hard and they save money and they reinvest in their businesses.
Tbilisi Georgia has a robust and quite ancient Jewish Community that is very interesting (of Gurjim or Ebraeli Jews, as well as, the much later arriving Ashkenazi Jews.) Some scholars believe the Gurjim came to Georgia after 586 B.C. in the 6th century.
It appears that Georgia is the perfect place for an inter-cultural, inter-faith event. We hear Azerbaijan already has one in the works.
Tbilisi has books everywhere
The Founders were approached by a kind hearted congregation member sitting outside the Great Ashkenazi Synagogue who offered to take them to the Beit Rachel Temple (Synagogue). Our very kind guide was all the more remarkable because Virginia was wearing a kurda made in India based on Bedouin design, (see below under Haci Bedktas- Turkey). She heard the men outside the Synogogue describing her as a Palestinian. Of course, Ajata being Indian and with a beard probably sealed their perception. Or perhaps because Embrace has been speaking out for Palestinian Human rights for so long, the Founders have begun to look Palestinian! None-the-less, Palestinian or no, when asked if Ajata and Virginia could photograph the inside of the synogogue, they said yes. And some of the women seemed very pleased to see us admiring their special, holy place. It was a good thing our friend did lead us to the Beit Rachel Synagogue, because it would have been difficult to locate the entrance encroached on by a popular outdoor cafe at its' doorstep.

The Grand, Beautiful Suleymaniye Mosque - Istanbul, Turkey
After revisiting favorite places for a little over a week, Ajata and Virginia flew with a plane full of Saudis to Baku, Azerbaijan. The only other person who was not Saudi seemed to be a Kuwaiti artist, whom the Embrace Founders had ample time to talk to waiting in line at the Baku Airport Immigration.
(Trying to keep one's place in line with Saudi women is a lost cause. The Kuwaiti artist, Ajata and Virginia started out near the middle of the line and all of them ended up the very last people to be processed.)
However, the Embrace Founders learned some wonderful things about the Saudi grassroots people. They learned that those Saudis who travel are curious and open to people from other countries. They are often eager (if they speak English) to converse, even young women who wear a niqab (veil.)
Chess Players in Park, Baku, Azerbaijan
The chess match to the left is being played in the lush Bayside Park. The little boy always beats the older boy who plays good-humoredly just so the little one has someone to play against.
The younger boy is coached from the sidelines by an older Russian woman, who must be quite a pro.
Tbilisi Great Synagogue - Georgia
The Wall of Sages - The Great Tbilisi Synagogue
Beit Rachel Synagogue
Ajata & Virginia's Very Kind Guide - Tblisi, Georgia
There are many phenomenal ancient churches in Georgia. The King of Georgia was one of the first Heads of State to
become Christian. So Christianity has a long history in Georgia -an approximation being since 377 A.D.
Sacred Shrine of Islamic Saint (Sufi) Mir Movsum Agam-Azerbaijan
A question that should be raised is that of the supposed Shi'ah / Sunni divide. If the Saudi grassroots people have such a problem with the Shi'ah people, as the leaders in Saudi Arabia and the UAE are constantly espousing, why are Saudi grassroots people so eager to visit a Shi'ah country such as Azerbiajan?
Traveling in the Footsteps of the Christian Apostles & Mary, Mother of Jesus (Isa)
Visiting Shrines of Islamic Saints, Druze Saints, an ancient Zoroastrian Temple and Recording the Beauty of Orthodox Christian Churches of Antiquity,
Plus a visit to Two Georgian Synagogues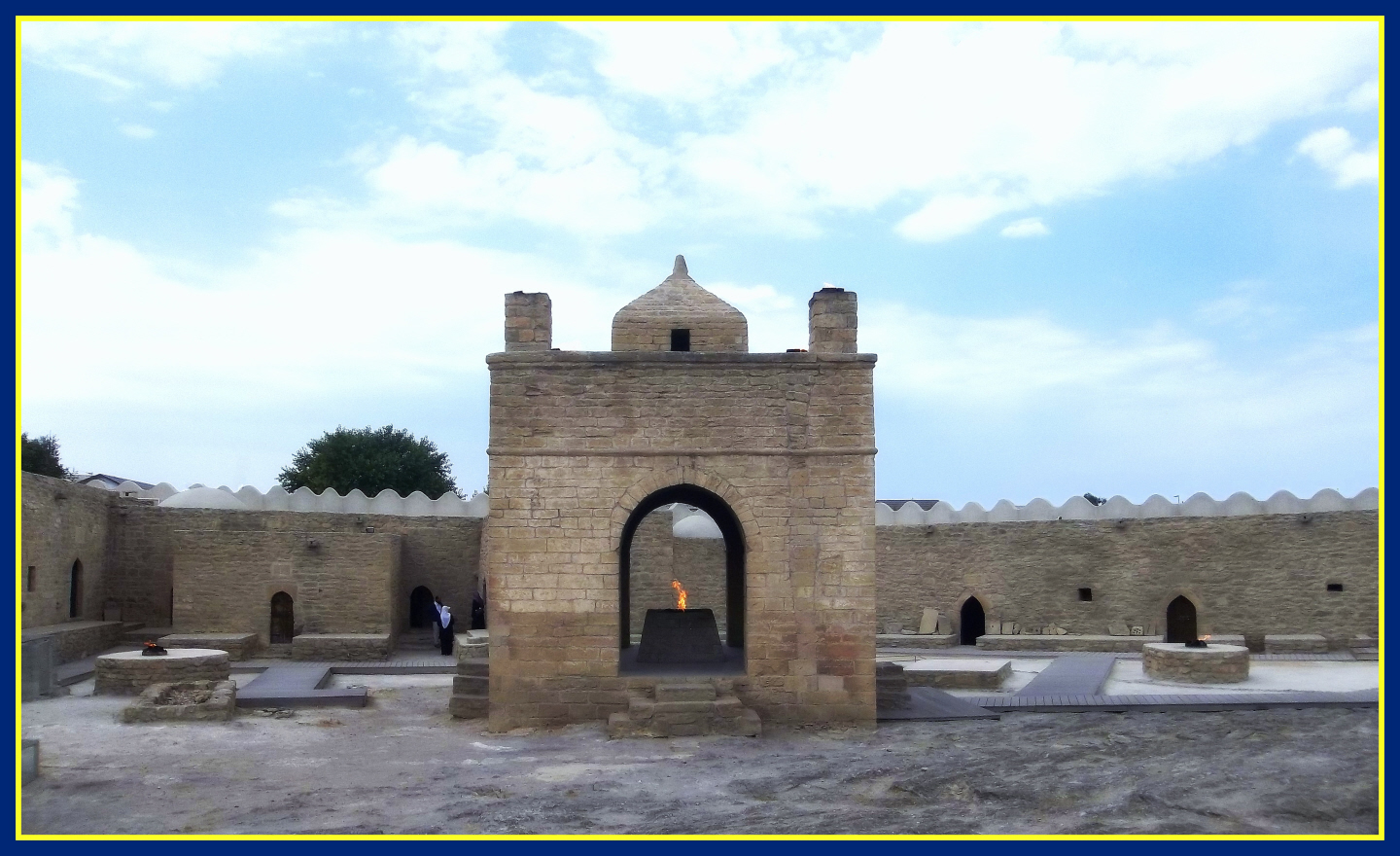 As always, the agenda for the trip was:

To meet with religious leaders, spiritual leaders and scholars throughout the areas we travel.

To encourage grassroots interest in organizing intercultural and interfaith events in their respective communities.

To photograph as a record, places considered sacred by the people living in these countries.

To photograph precious anthropological/ archaeological sites that are vulnerable to war and ecological damage.
This CURRENT will follow the exact order of the itinerary of the Embrace Founders. Therefore, it will start with Turkey, go to Azerbaijan, then Georgia, back to Turkey, on to Lebanon and Cyprus, returning once again to Turkey.
TURKEY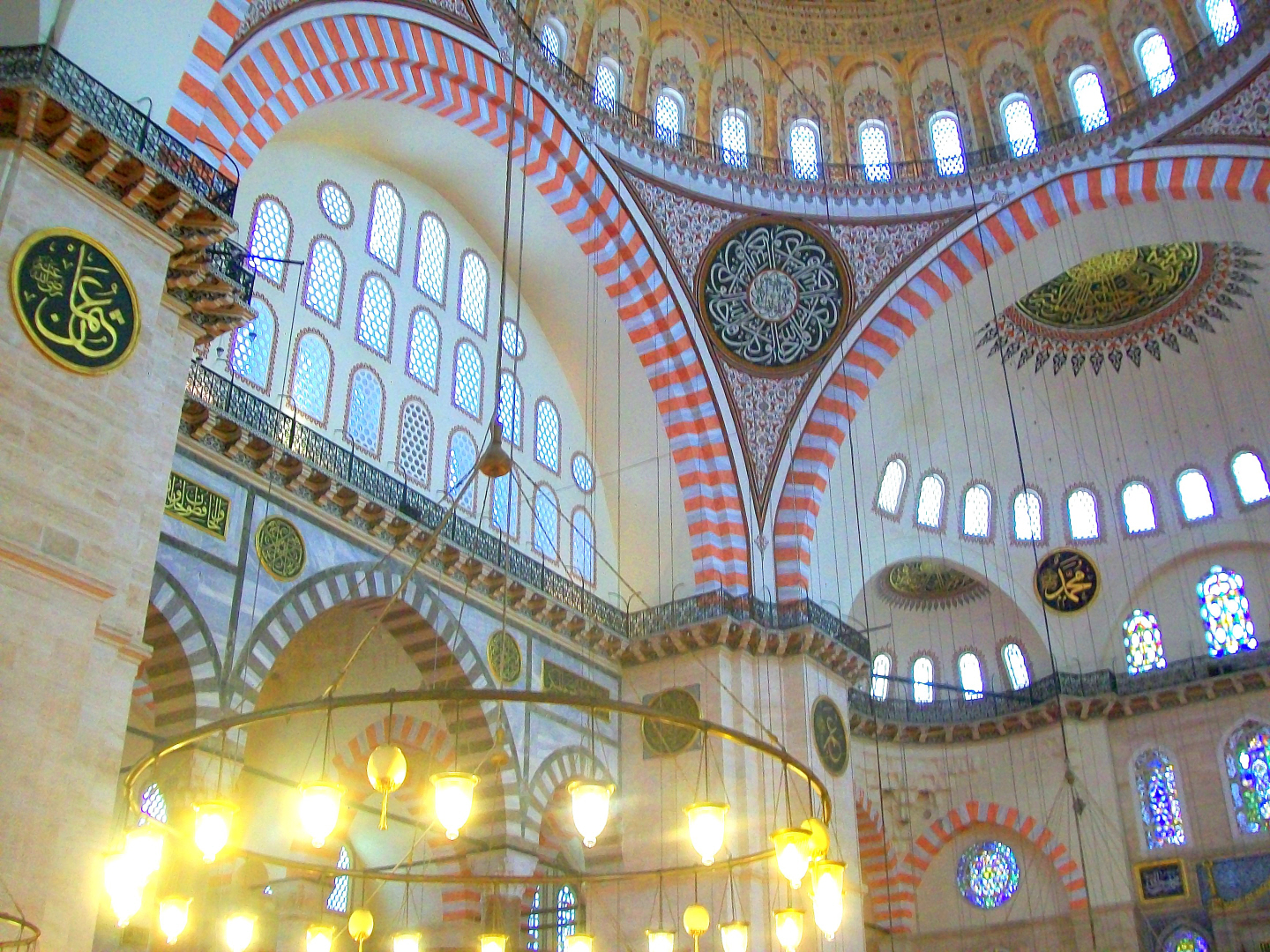 Ajata and Virginia began this trip visiting places they knew and loved in Istanbul. Among those was the beautiful
Suleymaniye Mosque which is favored by many people in Istanbul and some Sufi orders.
AZERBAIJAN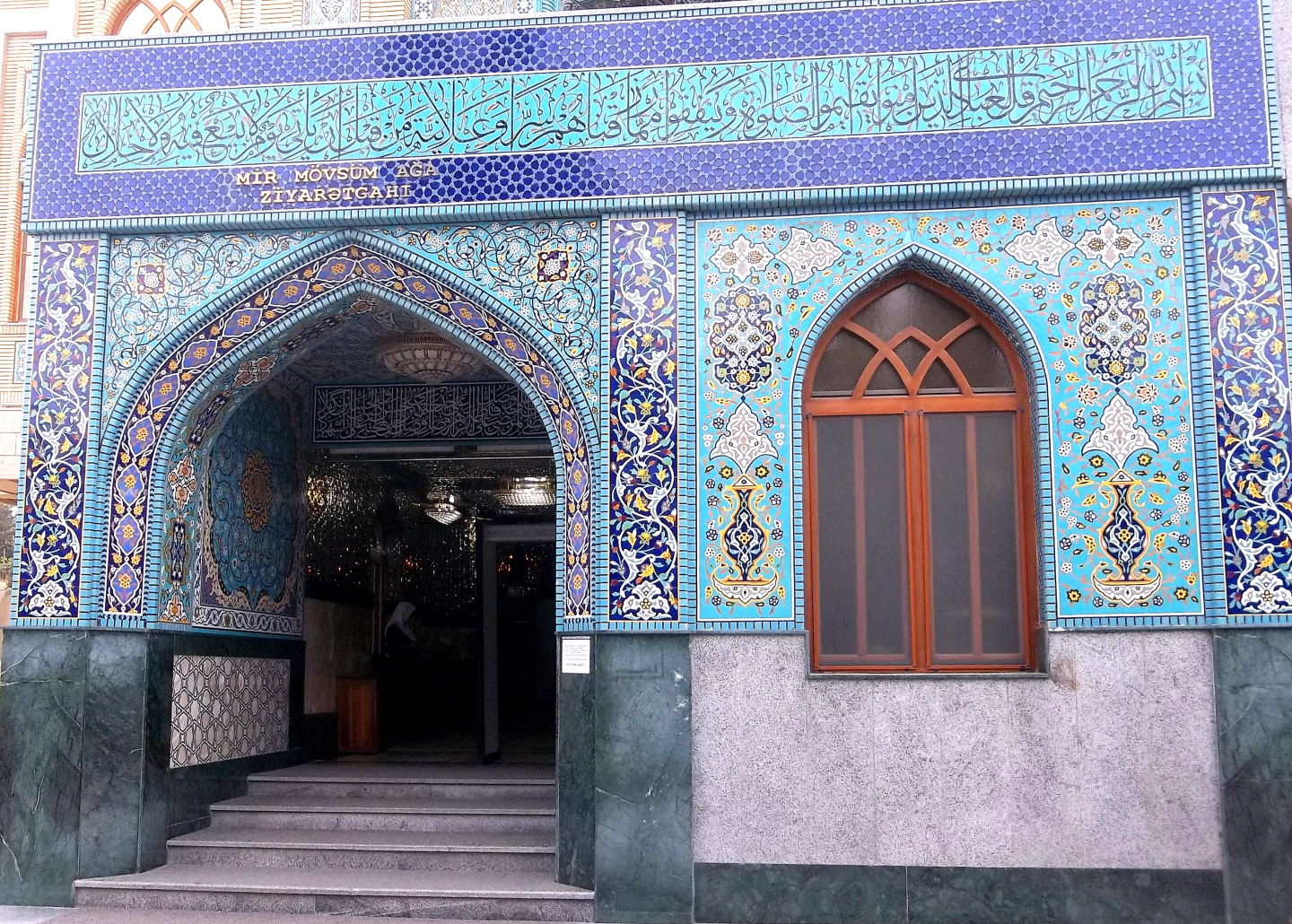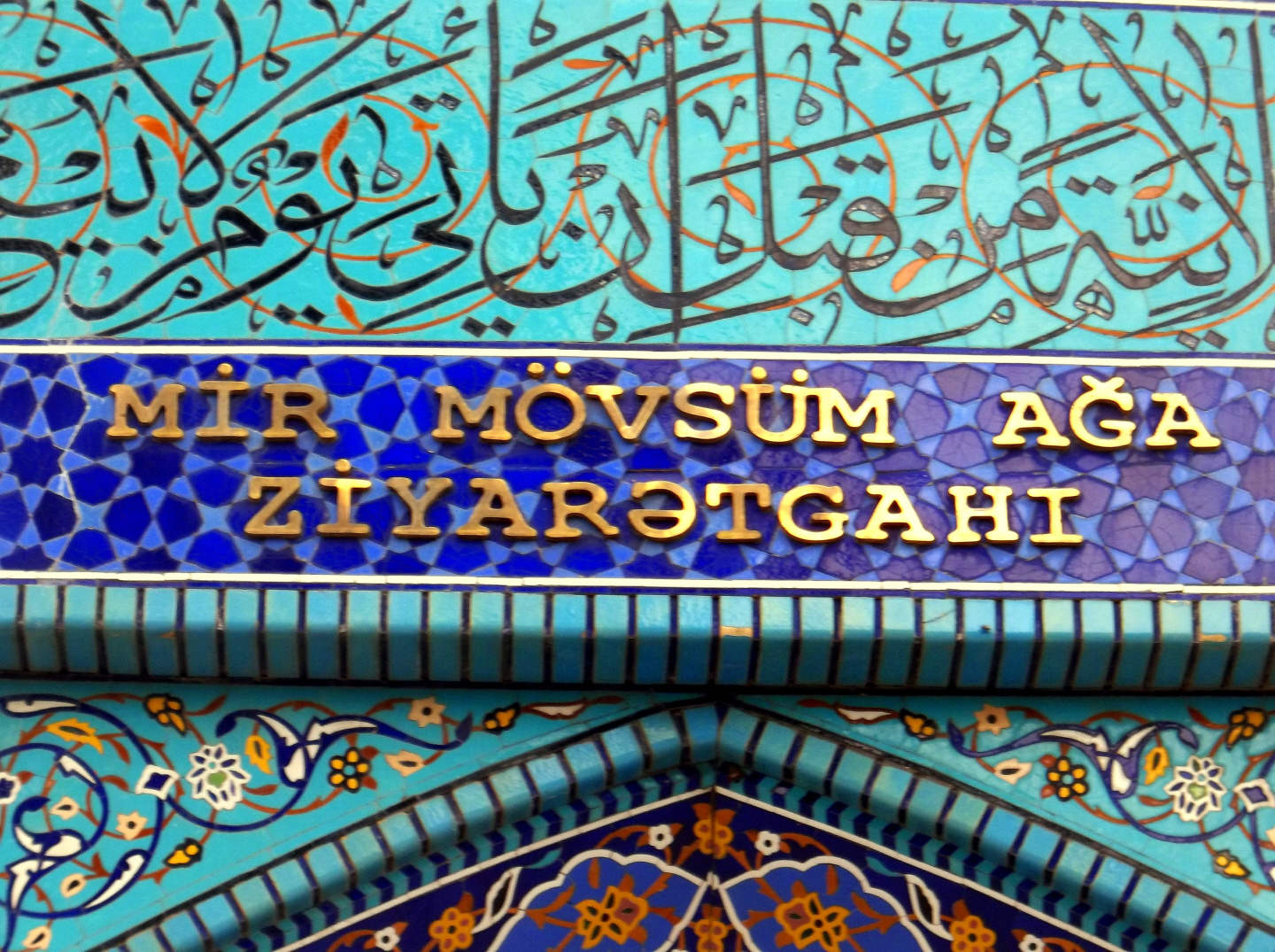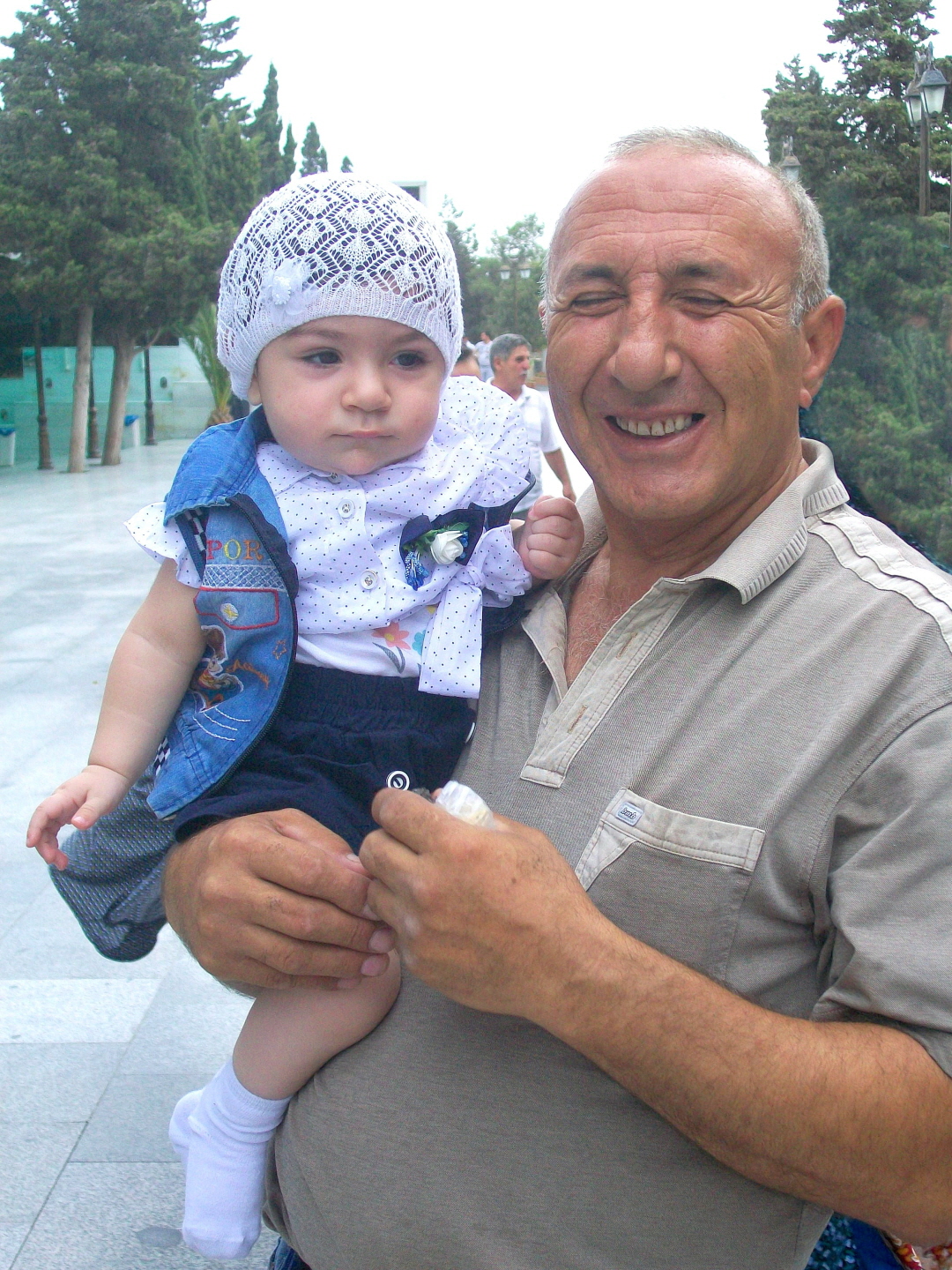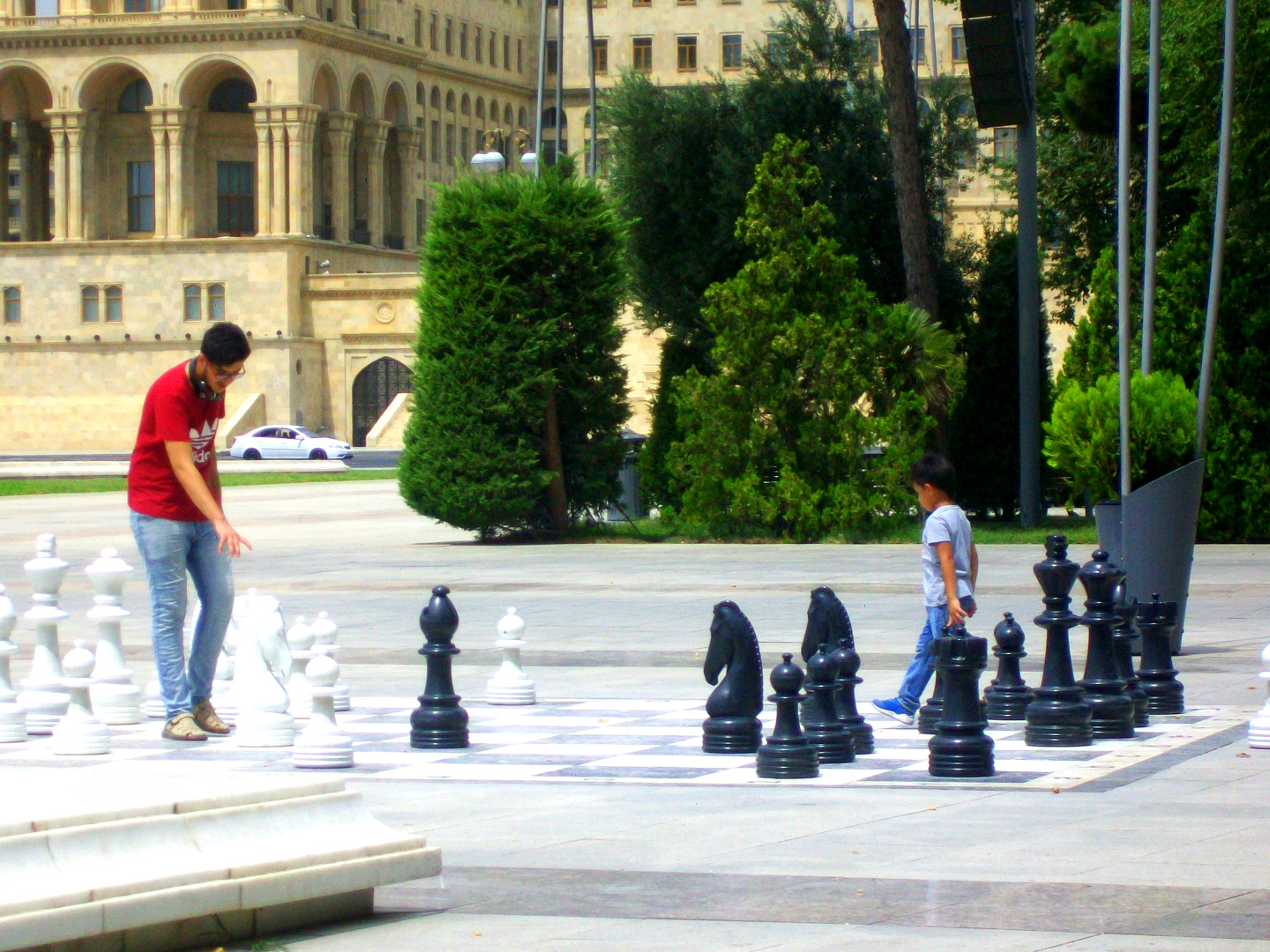 GEORGIA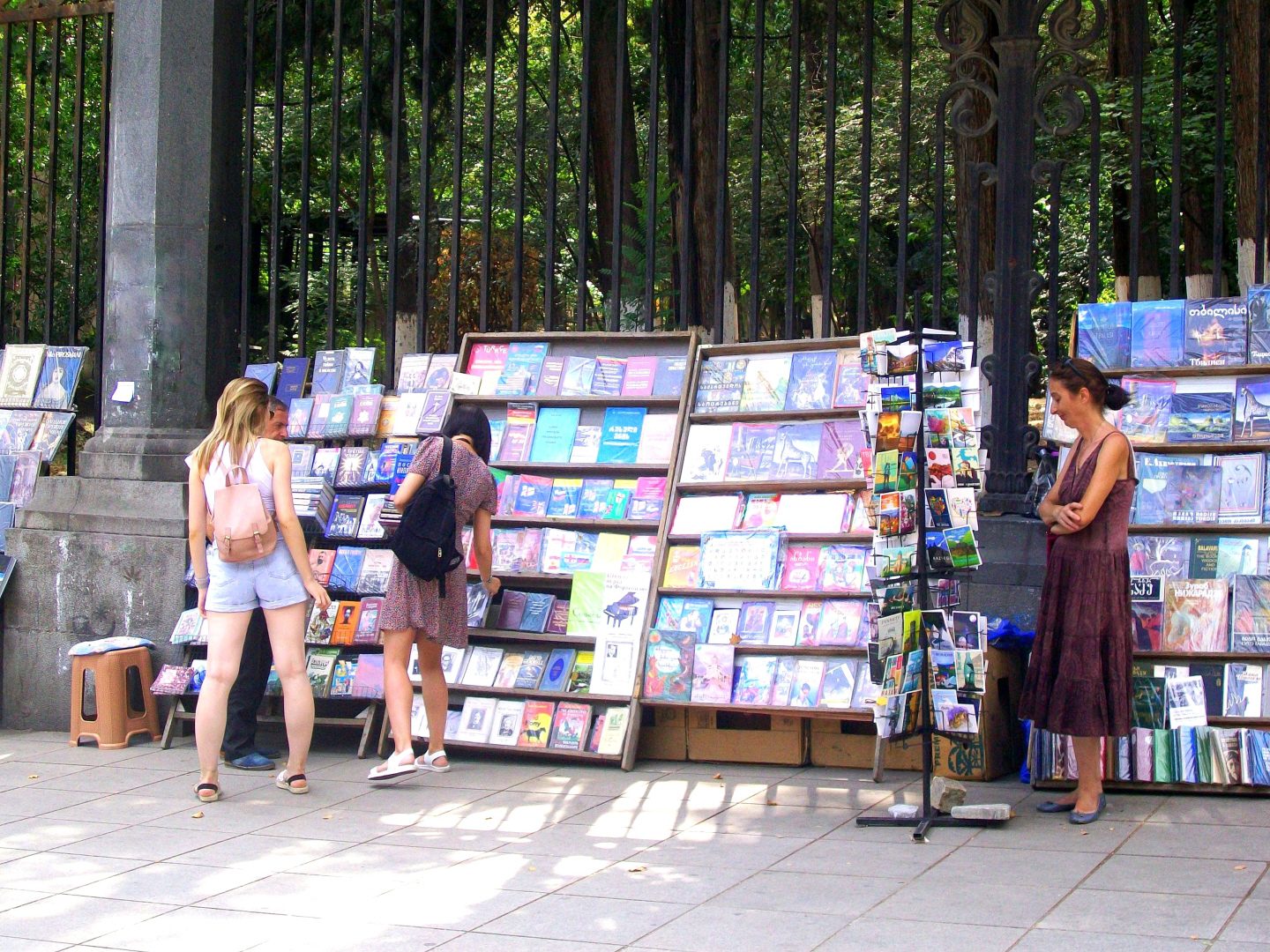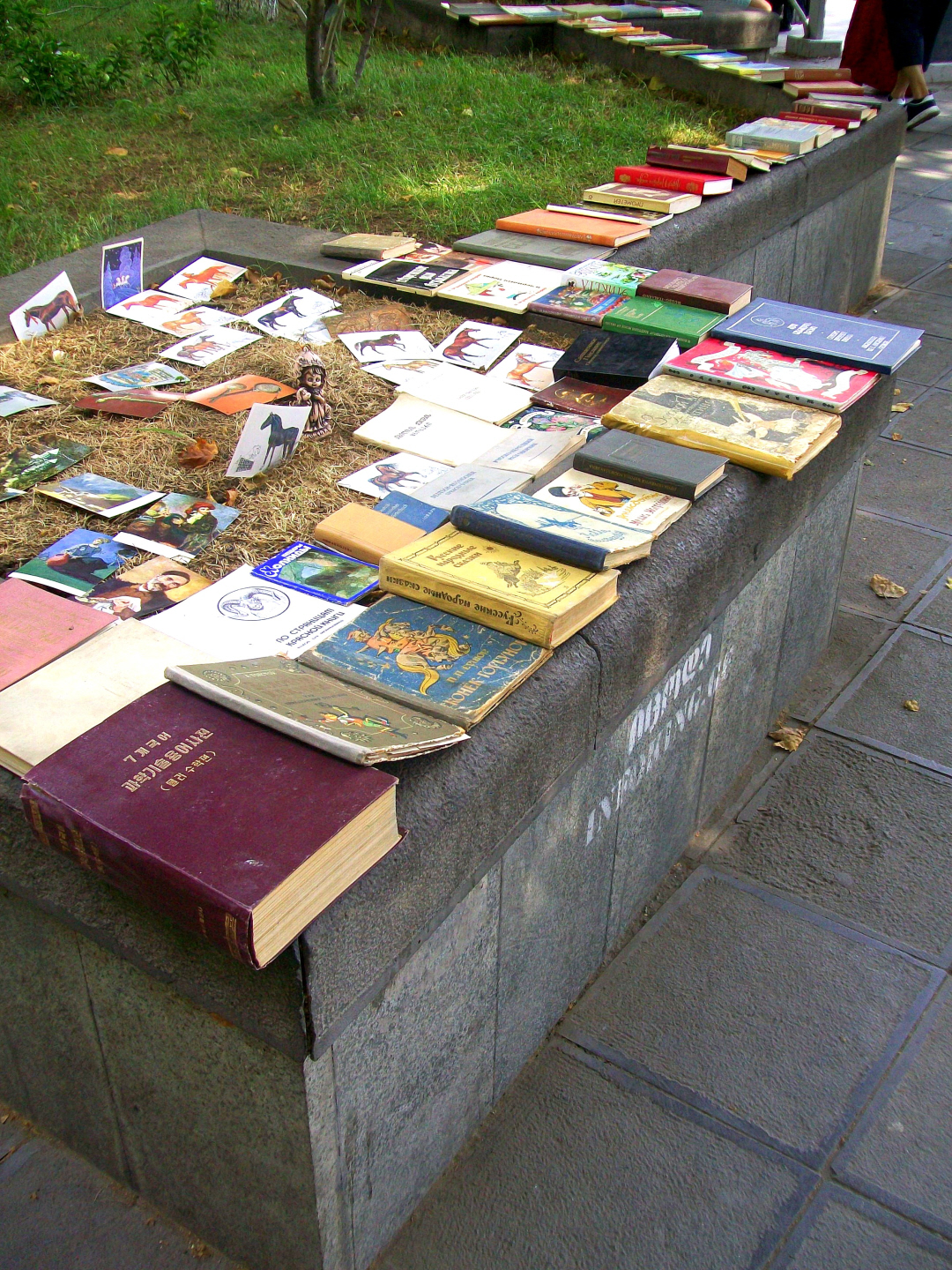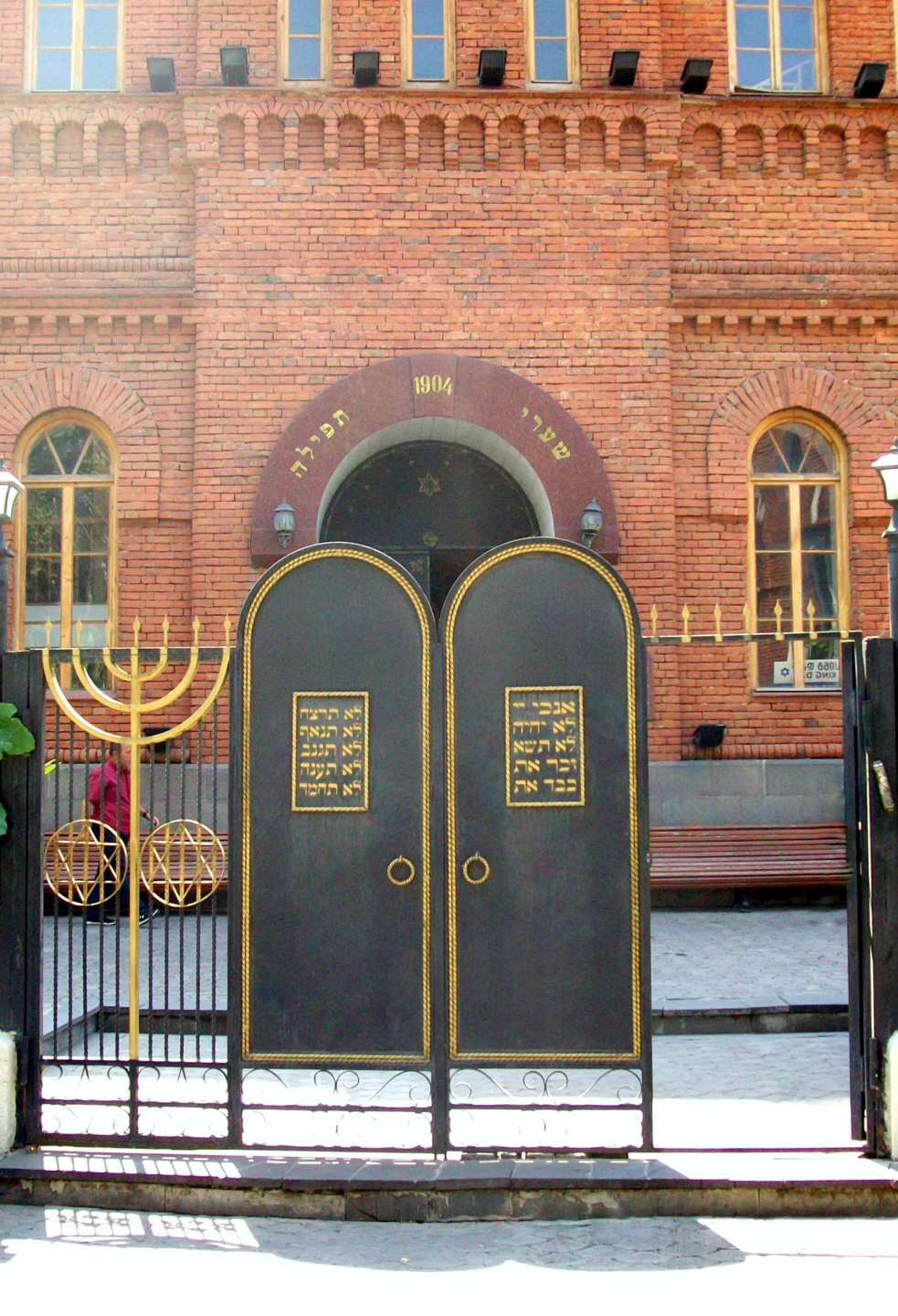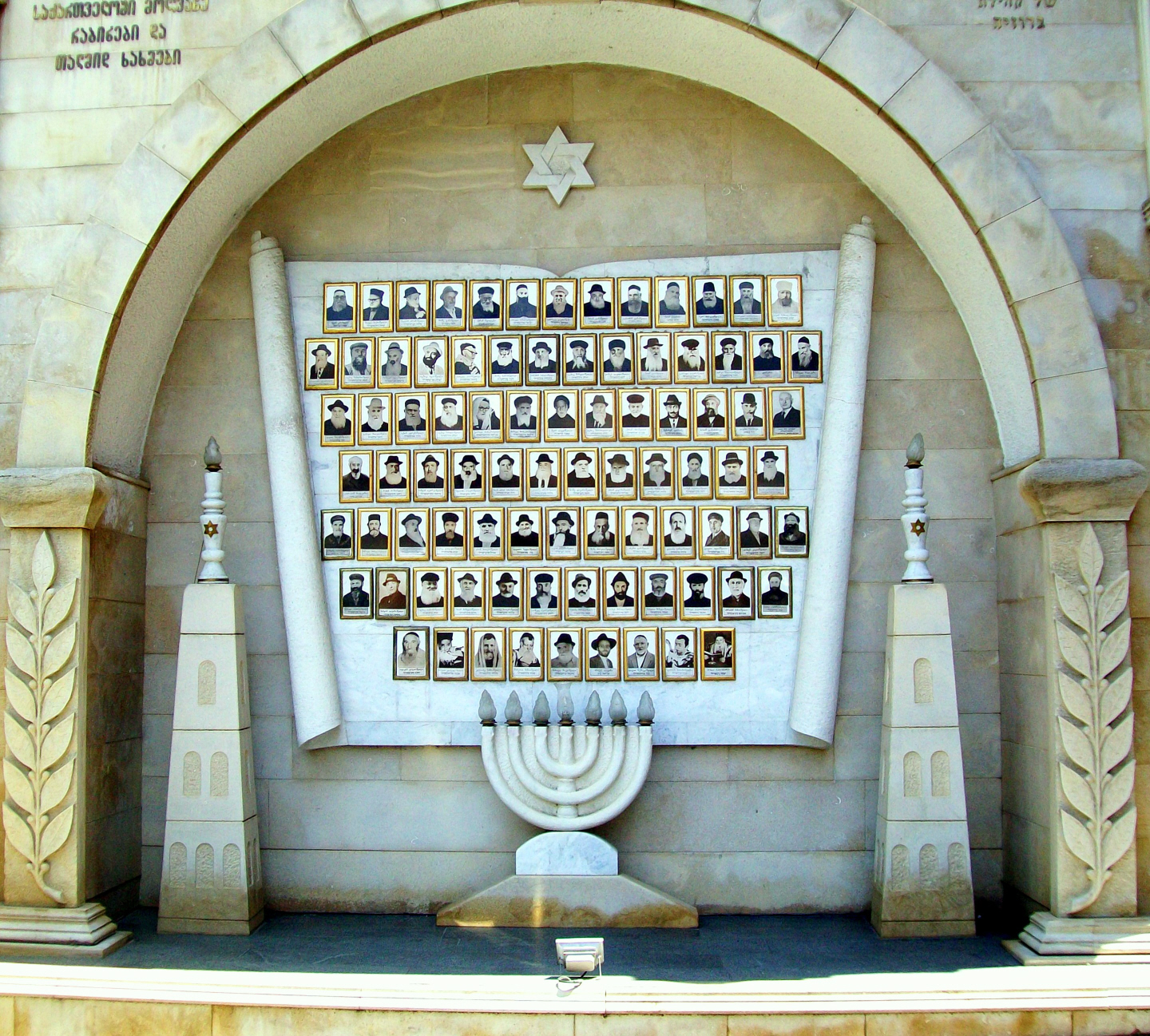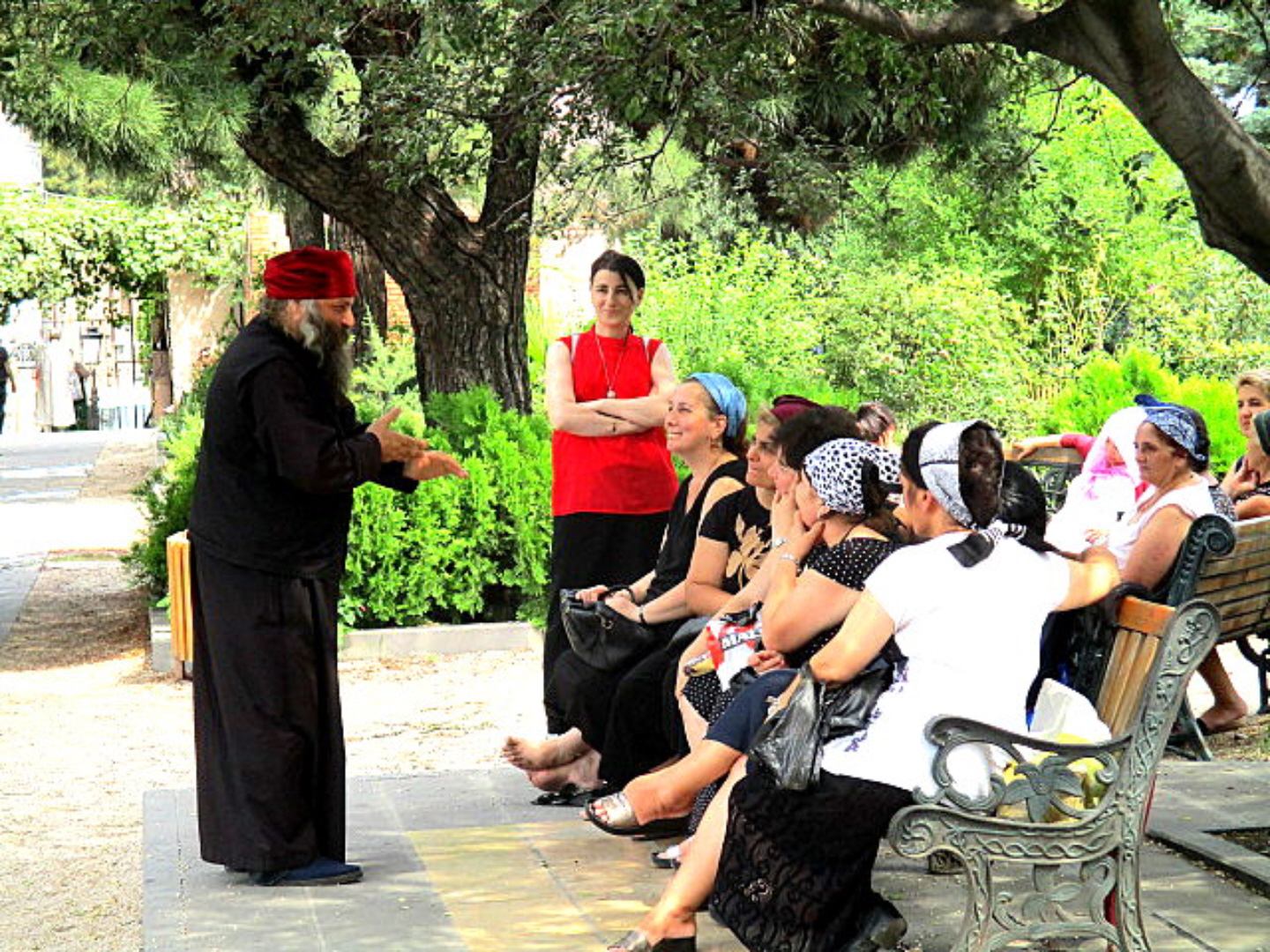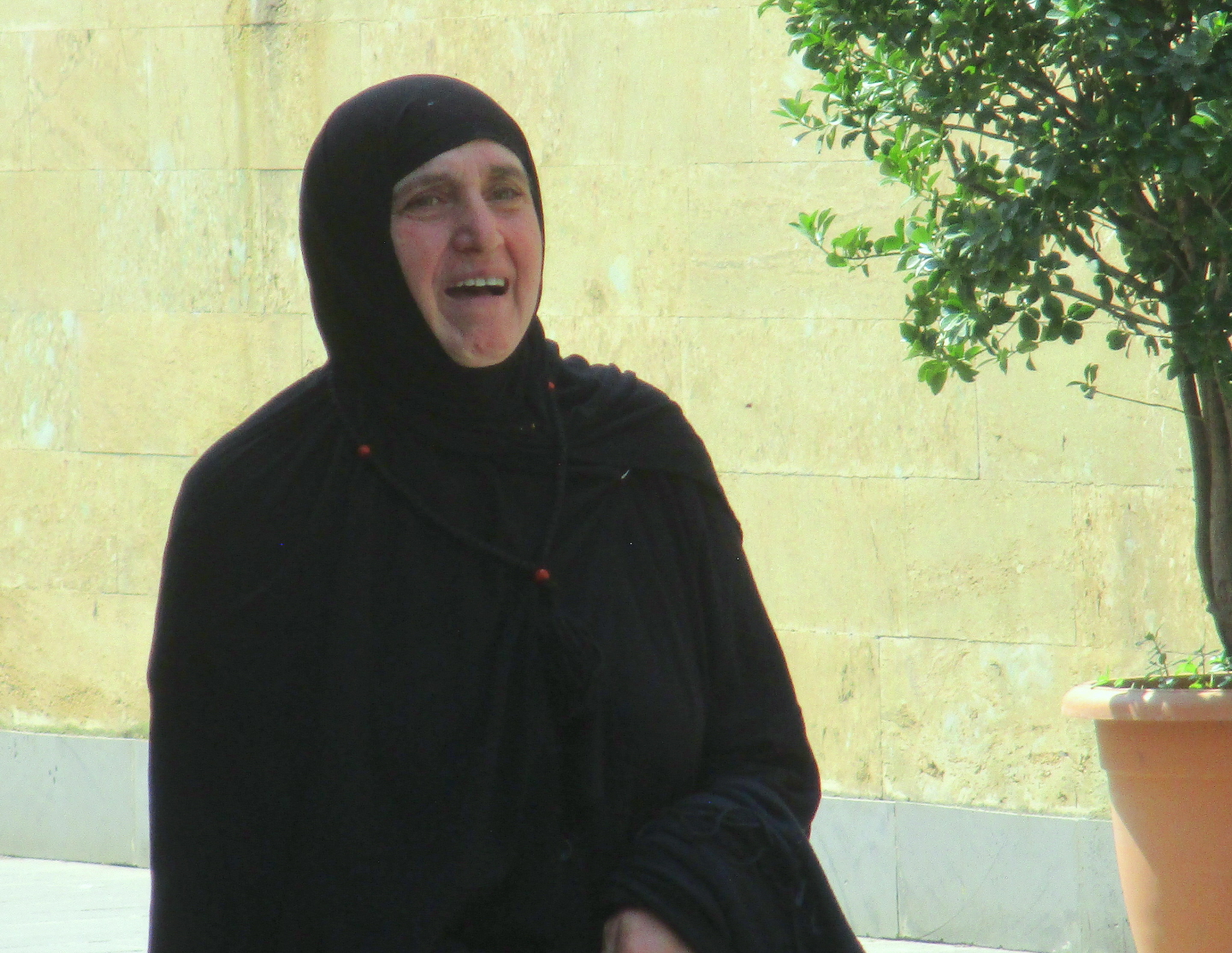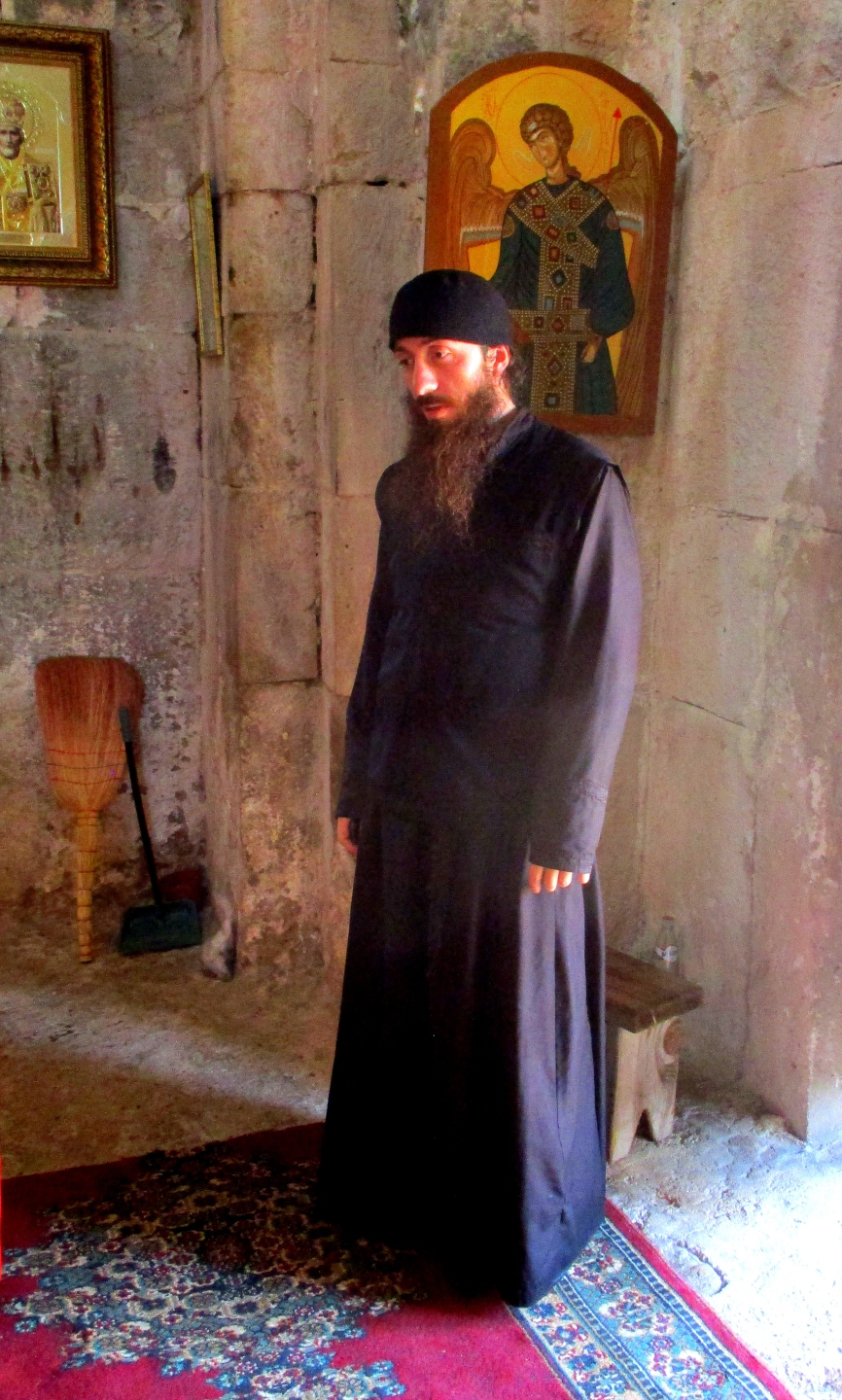 Christian Nun (Georgian Orthodox) at Sioni Cathedral in Tblisi
The Gelati Monastery (Orthodox Christian) founded in 1106 outside of Kutaisi, Georgia is special. The Young Monk above gave Ajata permission to photograph him while praying in a small tower reserved as a place for the monks to pray.
Christian (Georgian Orthodox) Monk Entertaining Women in the Congregation with Answers to Their Questions outside Metekhi Church - Tblisi, Georgia
The curiosity of the Tbilisi Great Synagogue is that while the Azhkenazi Jewish community came much, much later to Georgia than the original Jews, in this synagogue they have a Sephartic service.

They also have it seems, a mostly modern dressed congregation while the "Wall of Sages" very clearly shows their past religious leaders as being orthodox. The congregation seems to partake (or at least some of them do) in mixed practises.
Gelati Monastery (Orthodox Christian) 1106 A.D. Georgia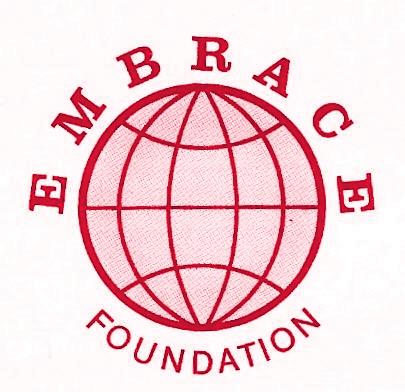 Embrace Foundation Retreat Center
Embrace.Foundation (skype messaging) - 011+1+212.675.4500 (New York)


Click to Email Us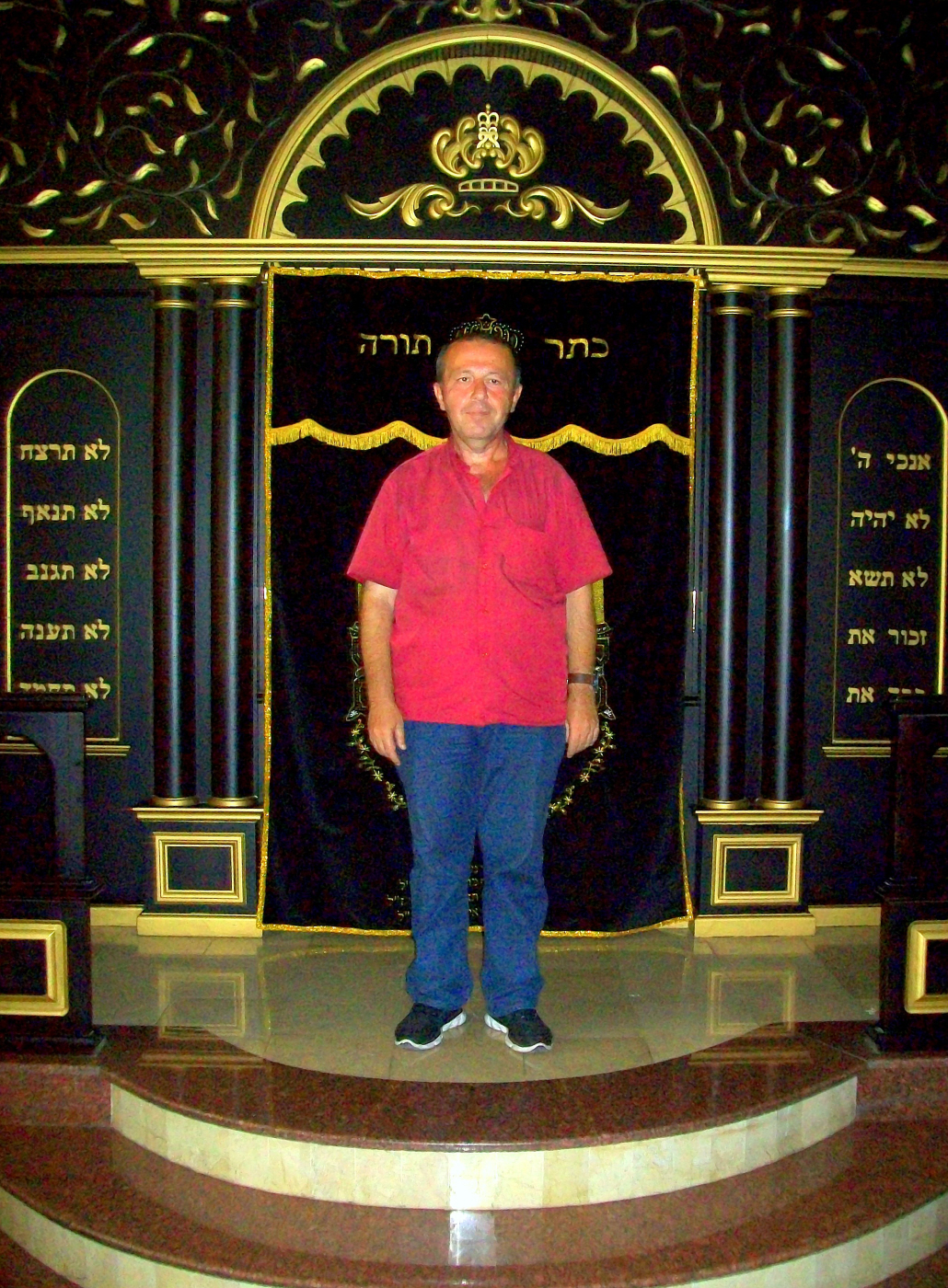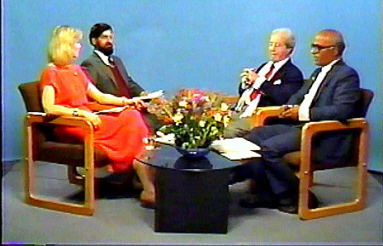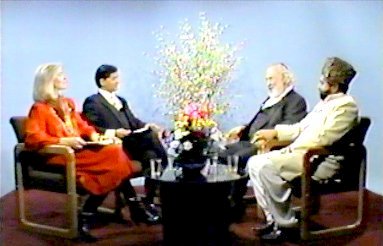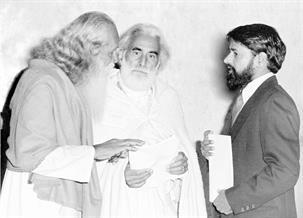 Swami Satchidananda, Pir Vilayat & Ajata