Embrace Foundation International
---
---
Embrace Foundation is a non-profit, educational foundation set up to create better understanding between people of different religions, cultures, traditions and world philosophies.

Embrace Foundation works to bring leaders and scholars of world-wide religions, cultures and philosophies together by sponsoring forums, seminars, lectures and developing an international exchange program. Embrace Foundation is particularly concerned with reaching the world public through the media.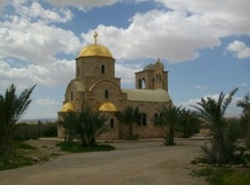 Donations
Embrace Foundation is an all volunteer organization. All donations go directly to programs.

Embrace Foundation does not and has never given permission to any outside organization to solicit or receive contributions on our behalf.

All donations should be made to Embrace Foundation only via Paypal or by mail. All donations are tax deductible. A receipt will be emailed to you. Please click on the Pay Pal link below to Donate.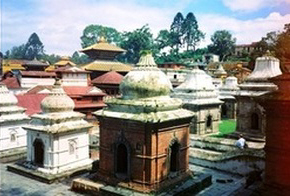 Travel As An Interfaith Act
Embrace encourages all who can do so, to learn about other traditions and cultures by traveling as "Grassroots Diplomats." We hope that people every where become life long students of our world-wide humanity.

" In every man there is something wherein I may learn of him, and in that I am his pupil."
R.W.Emerson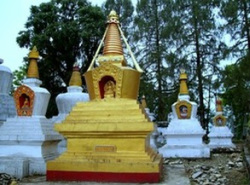 Embrace Humanity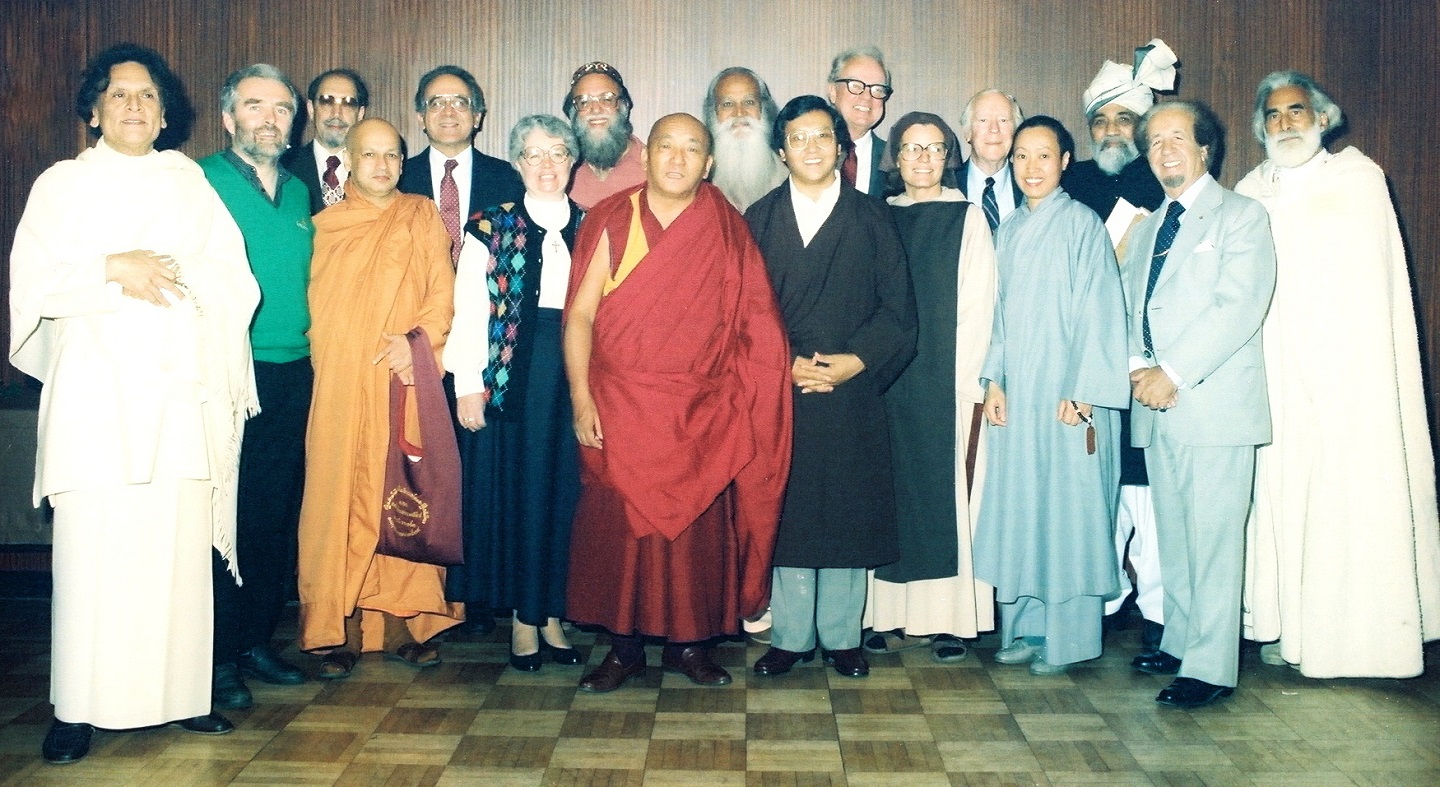 ---
Great Visions - TV
Guests are: Swami Satchidananda &
the Rt. Reverend Dean Parks Morton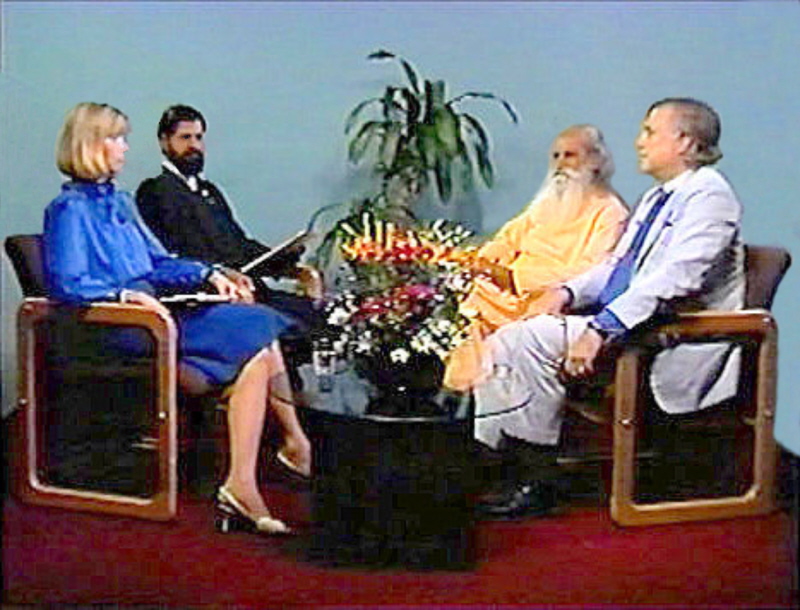 Embrace Archives
Thank you for making a donation.
The People

The People of Zambia are kind, unselfish, observant and are very easy to talk to. Zambians speak English and usually a second tribal language. Zambia is composed of over 80 odd tribes and they have long inter-married, so everyone considers him or herself to be a "real" Zambian. As a nation they are very peace oriented and like all African's, the extended family is something most will make major sacrifices for.
Mosi oa Tunya

Starting a trip to Zambia by arriving first at Mosi oa Tunya (Victoria Falls) and staying in Livingstone is an ideal way to get acquainted with this lush country. These famous waterfalls lie on the border between Zambia and Zimbabwe. The top of the falls are on the Zambian side, the actual view of falling water can best be seen from the Zimbabwe side (which is where the Embrace Founders took the video and photos that are found in this website.) The Falls will also be shown more extensively in the
Embrace Sacred Places. Org.
website.
Mosi oa Tunya is sacred to both the people of Zambia and Zimbabwe. It is over a kilometer wide, more than 100 meters (approximately 328 feet high) and overall considered the largest waterfall in the world. It should be noted that Victoria Falls is a UNESCO World Heritage sight.

It is possible at present to get an inexpensive dual visa that enables one to see the falls from the Zimbabwe side and take photographs and return to Zambia numerous times. For many years tourists have stayed on the Zimbabwe side, in the town of "Victoria Falls" and the Zimbabwe government needs to be complimented on the excellent job they have done lining the canyon with a beautiful walkway and discreet signs and offering a quick easy entrance to the Falls.

It is simple to get to the Falls from Livingstone. To do so one only needs to take a taxi to the bridge. Walk across the bridge and to the Park Entrance. Take your taxi drivers mobile number and call him when you have crossed back over the bridge to Zambia.

In Livingston, sim cards can be purchased and small bills U.S. equivalent of $5 - $1's (a lot) should be acquired at the Super Market or some other store, as getting bills for tips is impossible at hotel front desks throughout Zambia. The service in Zambia and Mozambique in hotels and restaurants is excellent and waiters, waitresses, housekeepers, porters and even drivers can be an immeasurable help. They are very professional and should be treated as you would treat any excellent service in the West.

It would be a great boon to their employees and a definite convenience to their guests if the hotels in Zambia had change machines for smaller bills in their lobby.

Pretty much anything you might need, can be purchased or arranged in Livingston and it is recommended that visitors do so because it is approximately 7 hours to Lusaka.


WiFi/ Internet
Wifi and internet are excellent in Zambia. In fact it is better in Zambia than it is in the mountains of New Mexico, USA! !

Buses

Ajata and Virginia took a bus from Livingston to Lusaka and from Lusaka to Katete. As far as they are aware there are no luxury buses going either between Livingston and Lusaka or between Lusaka and Katete. Nevertheless, there are advertisements for such buses. The buses are reminiscent of those in India. They are old but serviceable.

The bus stations are filled with young men who would like to take your bags to the bus, often only a matter of a few feet (meters) away and vie with enthusiasm and energy for this privilege. This can be a worry, but should not be. However, your taxi driver will probably take your bags to the bus himself. The young men are in most cases just trying to make enough to eat or to bring tips home to their families to eat. The Founders never heard of anyone ever trying to steal luggage.

If you take a bus, you have little choice but to store your luggage in the underneath compartment, as there is no room at all in the seating area. In Zambia they do not give passengers luggage tickets, so it may be wise to keep an eye out at various stops where luggage is being unloaded.


Lusaka

In Lusaka Ajata and Virginia had the opportunity to meet and speak at some length with a man who was the Head of the Electrician's Union in the Copper Belt region of Zambia. He had just returned from Switzerland where an international meeting of unions had taken place. A few days later they met and spoke with two Polish electricians doing work on some project in Zambia. The genial Polish electricians told us that their work was specialized and that no one at present in Zambia could do it.

Zambia is reputed to have an 80% unemployment rate, so it is understandable that there is some worry about any increase in employing people from outside the country.
Tikondane Katete

Ajata and Virginia were delighted to meet Elke Kroeger Radcliffe, MA., Dipl. Psych. M.Sc, RN the Founder (Volunteer Director) and major contributor for over 20 years of the wonderful organization, Tikondane.
(Please see additional information about Elke in our section CURRENT - Page 2 click at the bottom of page 1.
)

Tikondane works with both men and women but a large part of their effort is helping women become financially independent. This is done through many projects. In the words of the "little village" of Tikondane:

"Our Mission is to do our best to improve life in Katete through better education, health and entrepreneurship; helping people to help themselves while maintaining traditional cultures and values."

For those who stay at their hostel (and also prearranged day visits) there are some fascinating programs. Among them:

Witnessing a Ghost Dance 'Gule Wamkulu',
Observing the 'Chinamwali' a woman's initiation dance, and
Sharing in a young girls initiation celebration.

There are also many other trips and classes that a visitor can take. There are volunteering opportunities and if someone is working on a master's or ph.d that ties in with the work of Tiko, it may be possible to gain insight as a volunteer which will help develop the theme of a masters thesis or ph.d dissertation.

http://www.tikondane.org/
The Road from Katete to the Mozambique Border

No one recommended this road and no one could tell Ajata and Virginia what would be encountered at the border. They really did not want to transverse a 7th country, with the attendant visas and other bureaucratic negotiations, so the border crossing into Mozambique from Katete seemed a reasonable option. However, there is a good reason no one ever speaks about this border crossing.

First, the Founders hailed a modest taxi on the main street of Katete and asked if the driver could take them to the border the next day. They had no idea how lucky they were to have asked this particular driver of all the various drivers in town. The next morning he and his cousin picked them up in a very nice car with good shock absorbers and explained they had professional experience taking tourists to some of the national game parks in Zambia and so were well acquainted with the complete care of their customers.

The road was dirt, potted and pretty bad but nothing like what would be encountered on the other side of the border in Mozambique. The driver asked if Ajata and Virginia had ever been on a road this bad and they surprised him, by telling him that in the mountains of New Mexico it is worse and that cattle run loose tearing up the road after monsoon rains and when the snow melts, the mud is often so bad kids can't get to school, people can't get to their jobs and the elderly are stranded sometimes for weeks. Not only that, but the state and federal government give out huge amounts of money to contractors who constantly redo major roads that don't need it and never pave county roads where the need is so great. The student drop out rate from high school in New Mexico is 50%. Wonder why?

The driver and his cousin, not only took Ajata and Virginia to the border, they arranged an exchange of cash, as this crossing has nothing, absolutely nothing. Arranged for a once a day van to take the Founders to Tete, Mozambique and ushered Ajata and Virginia into the utilitarian border crossing, set up almost exclusively for drivers of "big rigs."


SEE:
Traveling in Mozambique
for the rest of the story
TRAVELING IN ZAMBIA - 2020
Swami Satchidananda, Pir Vilayat & Ajata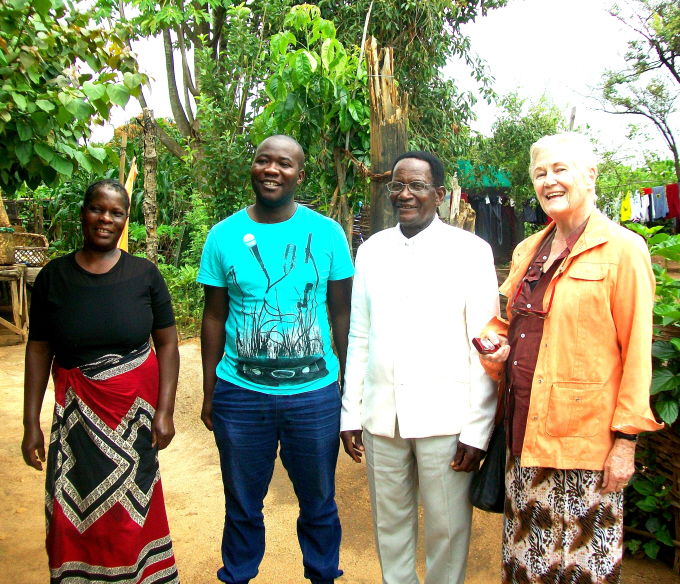 L-R Mrs. Phiri Thpaz, Tiko Friend & Driver, Mr. John Phiri Thpaz - Church Bishop &
Traditional Healer & Elke Kroeger-Radcliffe, Founder, Volunteer Director of Tikondane Community
There is More Information Below on Tikondane
Mosi oa Tunya (Victoria Falls)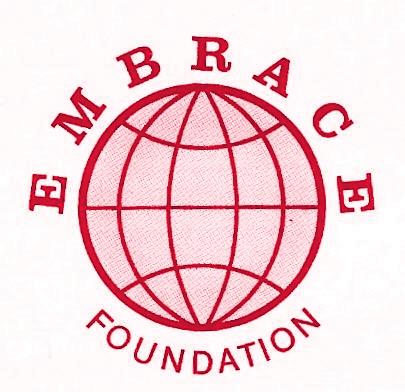 Embrace Foundation Retreat Center
Embrace.Foundation (skype messaging) - 011+1+212.675.4500 (New York)


Click to Email Us