Embrace Foundation International
---
---
MOZAMBIQUE
The Zambia Border – Mozambique Border – Chaninda Crossing
The Embrace Founders arrived at the Mozambique border in the early morning because they were told there was only one van each day carrying villagers from the Zambia – Mozambique border to Tete, Mozambique. (See: Traveling in Zambia for preface to this adventure.)

Mozambicans speak Portuguese and usually their own tribal language as well.

No sooner had their exceptional driver and his cousin (both professional guides to Zambian national parks) departed, than the power went out on the Mozambique side of the border. No power, no visas. Visa approval requires an applicants photo sent via the internet to be printed on a Mozambique Visa somewhere far from the border and sent back via the internet. The once a day van driver waiting for Ajata and Virginia was kindly patient, but after nearly 2 hours he had to take off because the other customers were understandably complaining. Ajata and Virginia were the only people seeking a non-commercial visa.
Embrace Foundation is a non-profit, educational foundation set up to create better understanding between people of different religions, cultures, traditions and world philosophies.

Embrace Foundation works to bring leaders and scholars of world-wide religions, cultures and philosophies together by sponsoring forums, seminars, lectures and developing an international exchange program. Embrace Foundation is particularly concerned with reaching the world public through the media.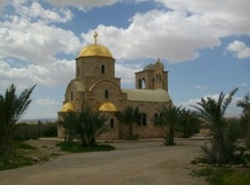 Donations
Embrace Foundation is an all volunteer organization. All donations go directly to programs.

Embrace Foundation does not and has never given permission to any outside organization to solicit or receive contributions on our behalf.

All donations should be made to Embrace Foundation only via Paypal or by mail. All donations are tax deductible. A receipt will be emailed to you. Please click on the Pay Pal link below to Donate.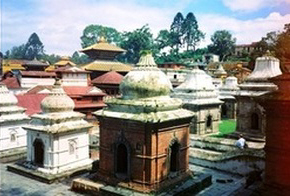 Travel As An Interfaith Act
Embrace encourages all who can do so, to learn about other traditions and cultures by traveling as "Grassroots Diplomats." We hope that people every where become life long students of our world-wide humanity.

" In every man there is something wherein I may learn of him, and in that I am his pupil."
R.W.Emerson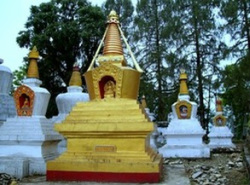 Embrace Humanity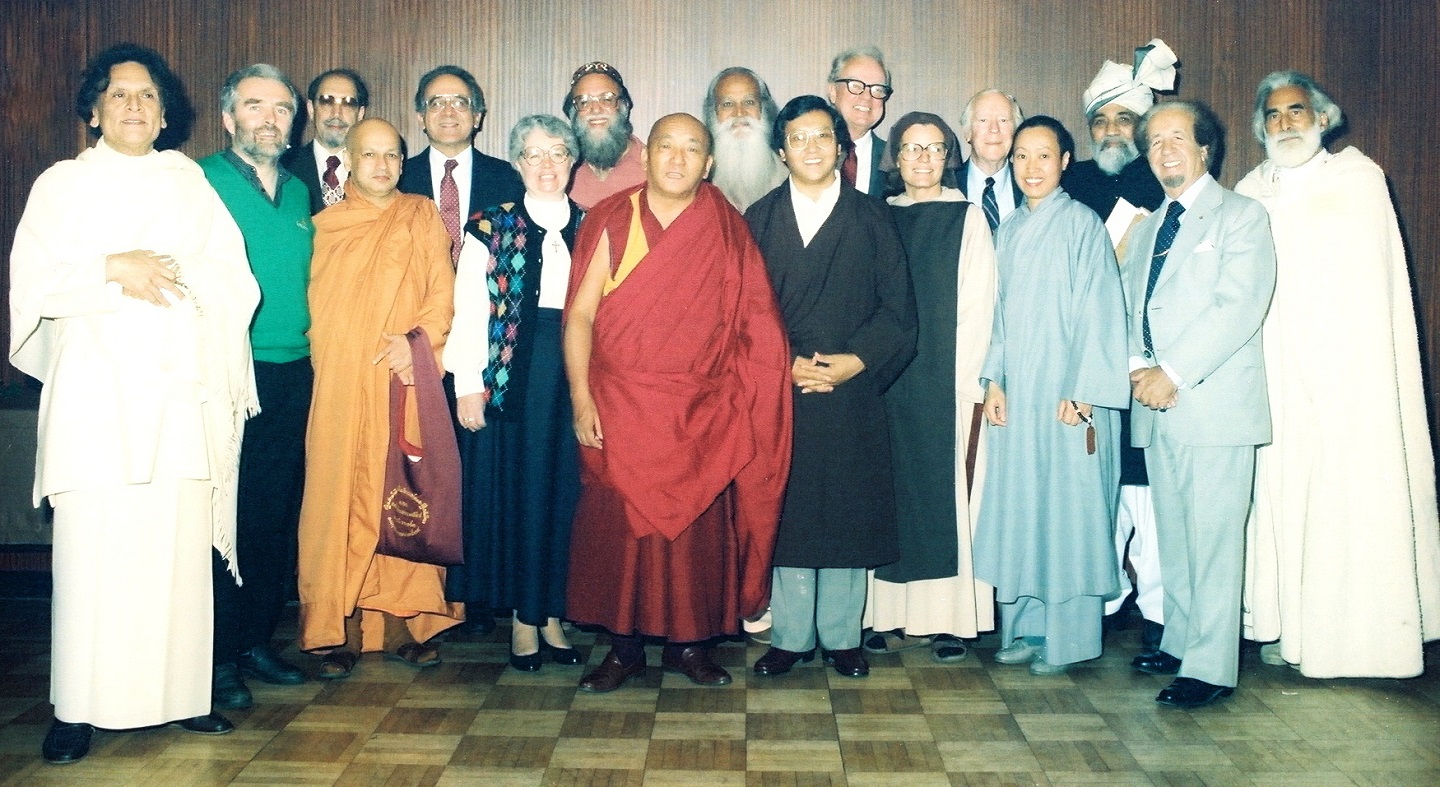 ---
Great Visions - TV
Guests are: Swami Satchidananda &
the Rt. Reverend Dean Parks Morton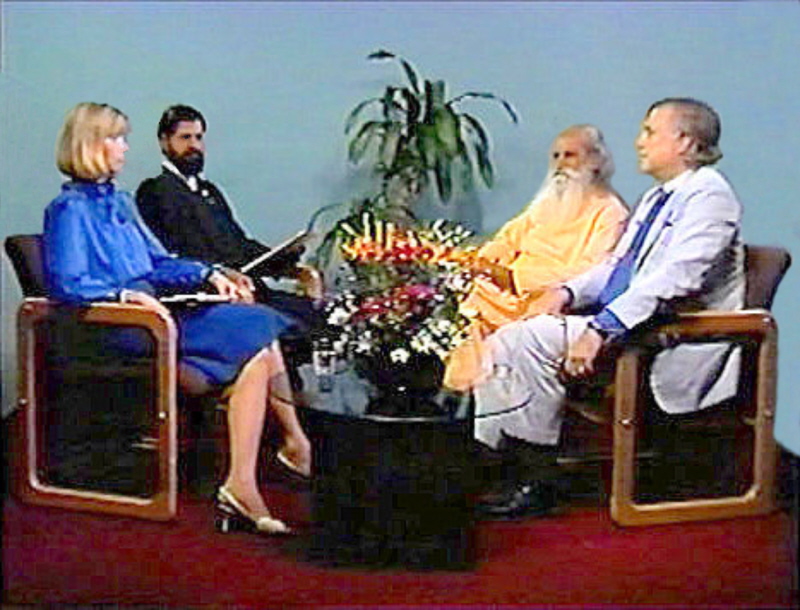 Embrace Archives
Thank you for making a donation.
Local food stand owners and drivers parked near the Mozambique Visa Office while waiting for deliveries, plugged their personal phones into the Visa Office electrical outlets made accessible to them by long extension cords which terminated behind the front desk and behind the office personnel. (In almost all countries this would be off-limits to non-governmental individuals.) However, life can be hard and inconvenient in numerous African countries. Neighbors, friends, colleagues try to help each other out when at all possible. (One of the delightful things about Africans is their lack of pretension and the ability when not under official scrutiny to forgo bureaucracy or disregard it, if it means helping others out.)
THE ROAD TO TETE

Four hours later, after receiving the visas, Ajata had the unenviable job of trying to talk a pick-up truck driver (often with the back of the pickup packed with boxes of food, as well as, standing villagers) into taking Virginia and himself all the way to Tete. After another couple of hours he succeeded in getting space in the front cab of a truck next to the driver along with their wisely manageable luggage. (Never-the-less, extreme flexibility and practice in yoga postures or contortions with a circus would be helpful if you plan on going this route.)
BANGLADESHIS IN RURAL, RURAL MOZAMBIQUE
A few Bangladeshis have opened a couple of small stores among the plentiful traditional villages lining the road. Somehow, they have also found a way to build a mosque and school. However, there was absolutely no evidence that any of the traditional villagers had converted or were the least bit interested in the Bengali's affairs. The pickup which eventually and kindly decided to give a ride to Ajata and Virginia was making deliveries to two Bangladeshi stores, which gave Ajata (who speaks Bengali) a chance to get a brief bit of greeting and information in-route.
THE ROAD
The road was as if grenades had punctured holes wide and deep throughout all the 329 kilometers (204 miles). The massive big rigs that travel the route are so wide, they must straddle many of the holes or turn off-route as soon as possible. Ajata and Virginia's driver was remarkable - swerving left and right with amazing accuracy. Half the way through, despite his youth, the driver was psychologically exhausted. He stopped at a small village of thatched adobe (mud) Rondavels and announced he was not going to go any further. (!)
Background on Mozambique Wars
The Mozambique People have suffered greatly through seemingly unending war, all of it brought on by oppressive Portuguese colonization. The war for independence went on from 1964 to 1974 fought by FRELIMO. No sooner had independence been won, than Western intelligence agencies invented and funded RENAMO to fight FRELIMO causing a civil war that lasted from 1977 to 1992. 28 YEARS OF WAR.

This was supposedly a capitalist (RENAMO) vs communist FRELIMO war. It should be noted that close to the heart of almost all indigenous people is the concept of sharing which is not political communism but communalism. Their leaders may have selected Marxism, but at the heart of it, all leaders of traditional people know that selfishness is the most despised human trait of all human traits in indigenous society (and in many other societies as well.)

Offering traditional people the option of a political philosophy, no matter how blighted, that incorporates the value of sharing has generally won-out with indigenous people worldwide, over a philosophy that promises only self-aggrandizement (selfishness).
IN THE MIDDLE
In the little roadside village where Ajata and Virginia were dropped off, the incredibly innocent face of a short cherubic man with big spectacles arrived in front of us. One of those lovable people that when met, immediately makes you feel you've known forever. He announced that he was Pastor Mike and he directed Ajata and Virginia into a van filled with villagers, (many of them standing) and got the Embrace Founders situated on the back seat. (Most villagers were going short distances.) He then climbed into the front seat with the driver and the Embrace Founders were on their way again to Tete. Virginia rescued some vegetables headed for market that were falling on the road from the van's open storage area and it was the owners of these vegetables that made certain that the van driver got Ajata and Virginia to the exact location of their hotel. After thanking Pastor Mike profusely they entered the hotel grounds.
TRAVELING IN MOZAMBIQUE - 2020
Swami Satchidananda, Pir Vilayat & Ajata
Why Oil Companies & Western Corporations Don't Like Communalism
Anything that smacks of sharing is something no oil company or resource (Precious Gem) driven company from the West wants because instead of wrangling contracts from one puppet dictator they have to appease a large group of decision-makers. Often a long, drawn-out process. Capitalism is not Democracy. No Western intelligence agency or military enterprise outside of the West has ever been fought for Democracy but for the resource based corporations residing in Western countries.

Currently Exxon, Mobil, BP, Shell, China National Petroleum Corporation (CNPC), have negotiated contracts with the Mozambique government to avail themselves of Mozambique' oil and gas in Cabo Delgado (Northern Mozambique.) France also has huge off-shore interests. This has given rise to violent terrorists but the fact remains that
thousands of Mozambicans will and have been losing their opportunity for employment. They have been losing and will lose homes, businesses and land
due to the selling off of Mozambican resources. It should be noted that Dubai is looking into investing in Mozambique as well.


FOR FURTHER REFERENCE
SEE
:
Gas-Rich Mozambique . . .
Africacenter.org/extremism-in-northern-mozambique/
BEAUTIFUL DREAM – WHAT IS GOING ON ? ? ?
The Tete Hotel was definitely someone's beautiful dream. It looked a great deal like Colorado natural stone cabins with green metal roofs – large plank floors, natural rock showers. The main building which served as both a small lobby and restaurant had full glass windows surrounding it. Some windows looking out on what had once been an attractive pool but was now filled with green algae.

Every morning when Ajata and Virginia came to the main building for breakfast something dramatic had happened during the night. A new bullet hole in the glass (how did they not hear it?) a cash register missing, the bottles from the bar gone. And all through these puzzling occurrences Francesca, Whiskey and Albert acted cool, collected and professional. They waited on the Embrace Founders as though they were at a great restaurant in Geneva. It should be mentioned that the Founders were the only guests at the property.

To say that Francesca, Whiskey and Albert were something to behold or that Ajata and Virginia admired them beyond measure would be an understatement. They were remarkable and they really deserved to be recruited by some fine European dining establishment or hotel.

To go to the shopping mall, Francesca always arranged transportation for Ajata and Virginia and always confirmed the price with the driver while the Embrace Founders observed. Little did they know that Tete was not a safe walking area.
MOZAMBIQUE SIM CARD
The Founders went to the mobile phone shop where sim cards are purchased. For some bizarre reason the people working there could not get the internet to come up on the phone. They worked on it for nearly 3 hours. Finally, Ajata and Virginia said that maybe it would come on later.
When they told Francesca the problem, in less than 20 minutes she had the internet up and running! There was no further trouble with the sim card the rest of the trip. It worked admirably well everywhere.
KIDNAPPING OF ETHNICALLY INDIAN CHILDREN
At the Tete airport Ajata began speaking with some Mozambican women of Indian descent. The Founders mentioned to them about the strange occurrences at the hotel. When they heard that we stayed on the other side of the river, they asked us why? Tete in general isn't safe so whether one stays on one side of the river or the other is probably not going to make a great deal of difference.

The women then proceeded to talk about horrific kidnappings of ethnic Indian children, they themselves were Muslim but it was occurring to ethnic Hindu Indian children as well. One family could not meet the demands for money quickly enough and the child was murdered. This activity is widespread in Tete and government officials, as well as bankers are involved, as when the ransom is demanded, the criminals know every aspect of the family's financial affairs.

Throughout Mozambique Muslims and Hindus have a close relationship and many friendships.

These women said that they had Portuguese passports and that their families were probably going to move to Portugal. They think of themselves as Mozambicans, not as Indians and they are sad to be forced to leave their home.
NAMPULA

Nampula as far as people with good hearts and common sense go, is a world away from narrow-mindedness of Tete. It seems that people in Mozambique who do not live in either Tete or Cabo Delgado (or Northern Mozambique) do not even want to know about these areas or their activities. It is as though Tete and Northern Mozambique are another country and no one wants to acknowledge their existence.

Nampula has all different traditions: Traditional, Christian, Hindu and Muslim. The people of Nampula are pragmatic, cheerful and the town is easy to walk around with all the convenience of small grocery stores, little restaurants, talented wood carvers and handicrafts people.

In Nampula, (as well as in Beira) Mozambicans of Indian Muslim descent own many of the upscale, very nice hotels. They may advertise that they have a bar or cocktails but their bars are coffee bars and the cocktails are non-alcoholic. Muslim Hotel owners also sponsor from India many Hindu staff and cooks, so while they are not vegetarian, they do understand how to accommodate vegetarians.


REALLY STRANGE MAGIC

Tulsi Ram was taking the Founders around Nampula. As they were all walking down an empty primarily residential street they heard a noise. Not too loud of a noise, just a noise. All of a sudden, they saw a moderately new white sedan flipped over on it's roof. It had just landed on it's roof. It had not rolled over, it had not gone on a curb or run into anything. It had just flipped more or less quietly on it's roof. The driver, the only one in the car, was uninjured. Tulsi Ram advised us not to go near it. But what about the driver? It seems when very strange things happen in Africa, the advice is often, just stay away.
MOZAMBIQUE ISLAND

Mozambique Island is the former capital of the colonial Portuguese government established 1507. All the buildings have been named as a UNESCO World Heritage Site. Most of the buildings are in deplorable condition and are falling apart.

If Westerners take a moment to think, they will realize that the buildings recall painful memories and reminders of a cruel time in the history of the Mozambican people. One that the Founders believe most Mozambicans would rather see fall into complete disrepair, and they can hardly be blamed. Mozambique Island is neither the culture or the history of the Mozambique people. It is a colonial history of the Portuguese.

Of course, this is a potential money maker for many, many Mozambicans but it is not easy to do business here or get permission to renovate.

There are beautiful hotels but few restaurants and there are almost no shops for tourists. There are a few small boat tours and activities associated with the boat tours but what probably needs to be done is to incorporate traditional dance, music, crafts, performance, art galleries into some of the spaces to make this place, one of pride for Mozambicans and of real interest to foreign tourists.
VILANKULAS

Is a great place to visit off-season. The beach is incredible for shells and there is an island off shore that is a national park. Many hotel owners of small establishments in Vilankulas do not reside on their properties or even in Mozambique and this can create problems for guests. It is not uncommon for rooms or cottages to be advertised and prepaid by customers on the internet and be given lesser accommodations. This we were told by a restaurant owner is a fairly common practice. Only once before, in an area of Ethiopia have the Founders recommended an accommodation. However, to avoid the problem, and enjoy a local Portuguese and African couple, their beautifully located traditional styled cottages and beach restaurant, Ajata and Virginia recommend SAMARA cottages.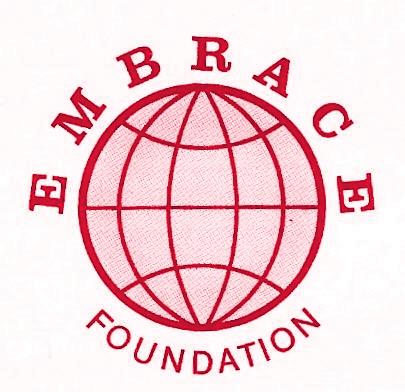 Embrace Foundation Retreat Center
Embrace.Foundation (skype messaging) - 011+1+212.675.4500 (New York)


Click to Email Us